12 Space-Related Gifts for Astronomy Lovers
Have a few friends who are always looking up at the sky? Here are some gift ideas that celebrate the celestial bodies they know and love.
1. Moon Light Ball; $12.06
The whole moon can be lassoed out of space and brought near you. Give this 4-inch lunar light to anyone who needs a little illumination on their desk or in their closet.
Buy it: Amazon
2. Saturn Crystal Puzzle; $12.59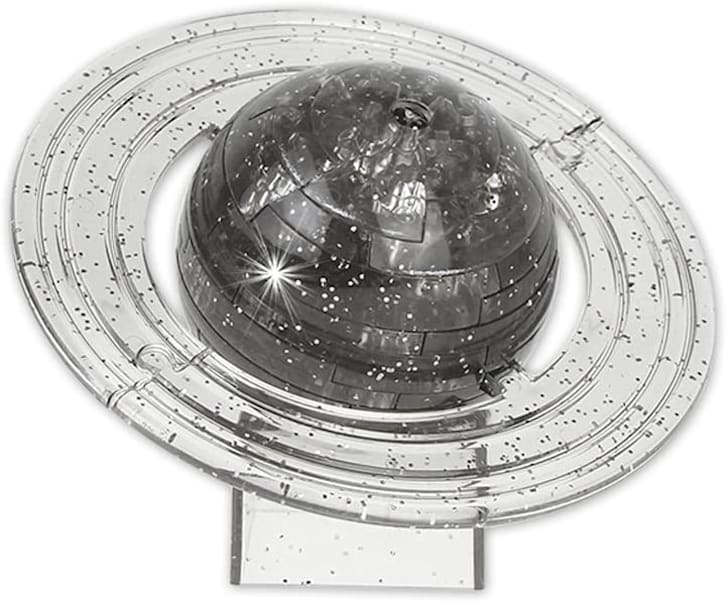 Take puzzles to another dimension with a 3D crystal model of Saturn. The jigsaw is made of 40 interlocking pieces that come together to form the shape of the ringed planet.
Buy it: Amazon
3. Glow in the Dark Constellation Map; $28
Skip the travel poster and go for something really out of this world. With the lights on, this nearly 29-inch poster shows the stars and constellations of the Northern Hemisphere. When you flip off the lights, the lines fade and the stars and Milky Way shine vibrantly.
Buy it: Amazon
4. Chart of Space Exploration; $40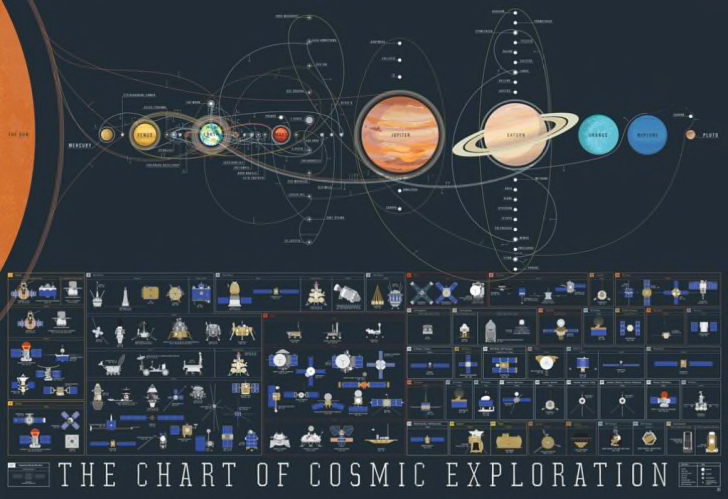 This all-inclusive map from Pop Chart details the history of cosmic exploration by highlighting every orbiter, lander, rover, flyby, and impactor to ever enter space. In total, the chart features 100 exploratory instruments.
Buy it: Amazon
5. Ceramic Constellation Mugs; $15.95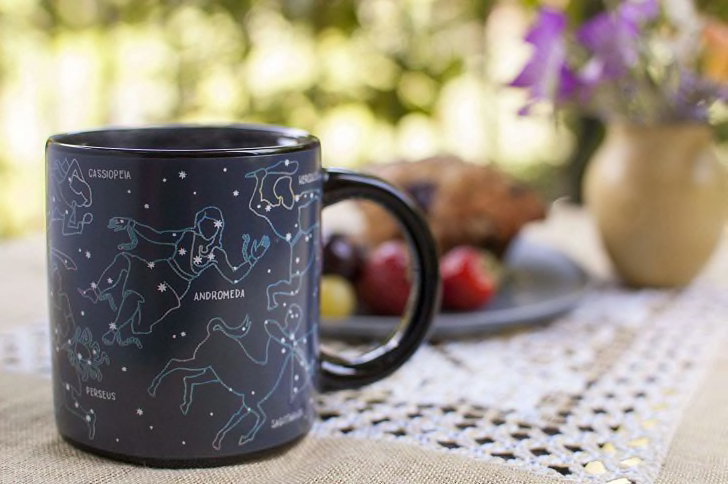 At first glance, this ceramic mug looks like a simple sketch of the night sky. But fill it up with a hot beverage and watch constellations like Cassiopeia, Perseus, Sagittarius, Andromeda, and more come to life in an array of colors. Alongside being microwave-safe, this mug allows anyone to go stargazing no matter the time of day.
Buy it: Amazon
6. Space Plates; $40
A great addition to any space-themed kitchen, the melamine plates feature watercolor designs of the eight planets (Sorry, Pluto!) that will make any entrée seem otherworldly.
Buy it: Amazon
7. NASA Lunch tin; $20
Just because you can't travel to space doesn't mean you still can't feel like an astronaut. This NASA-approved lunchbox is modeled on the canisters used during the Apollo missions to transport film reels from the command module back to Houston. It comes with three stackable tins, which hold up to three cups of food, and a foldable handle for easy storage. It's the easiest way to bring some NASA charm to your office kitchen.
Buy it: Amazon
8. Finders Keepers Shirt; $20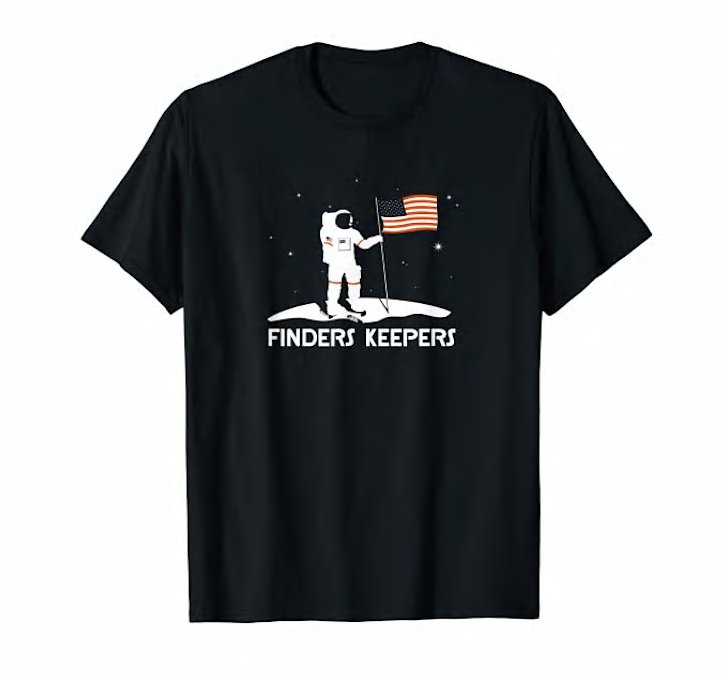 Here's a humorous shirt for patriotic friends and family. It features an astronaut on the moon with the triumphant words, "FINDERS KEEPERS." Obnoxious? Maybe. Funny? Always.
Buy it: Amazon
9. Virtual Reality Planetarium; $59
Give your loved one the gift of a planetarium that they can hold in their hands. The device has eight different modes and three hours of educational audio and is compatible with images of 150 different celestial objects, all taken by the Hubble Telescope.
Buy it: Amazon
10. Earth and Space: Photographs from the Archives of NASA; $27.97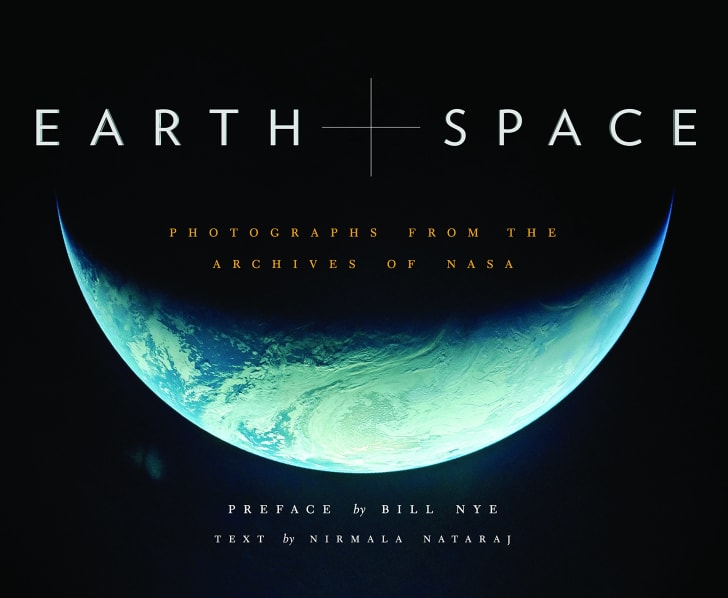 With a preface written by Bill Nye the Science Guy, this book is perfect for any astronomy, science, and photography fan. Full of breathtaking photos from NASA's archives, Earth and Space allows you to explore stars, the Jellyfish Nebula, Pandora's Cluster, and more from the comfort of your couch.
Buy it: Amazon
11. Solar System Bubble Bib Necklace; $58
Scientists may have said that Pluto is no longer a planet, but this bib-style necklace featuring the planets in our solar system (along with the Sun) says otherwise. Handmade and full of color, this piece of jewelry allows you to carry the solar system around no matter where you go.
Buy it: UncommonGoods
12. LEGO Women of NASA; $34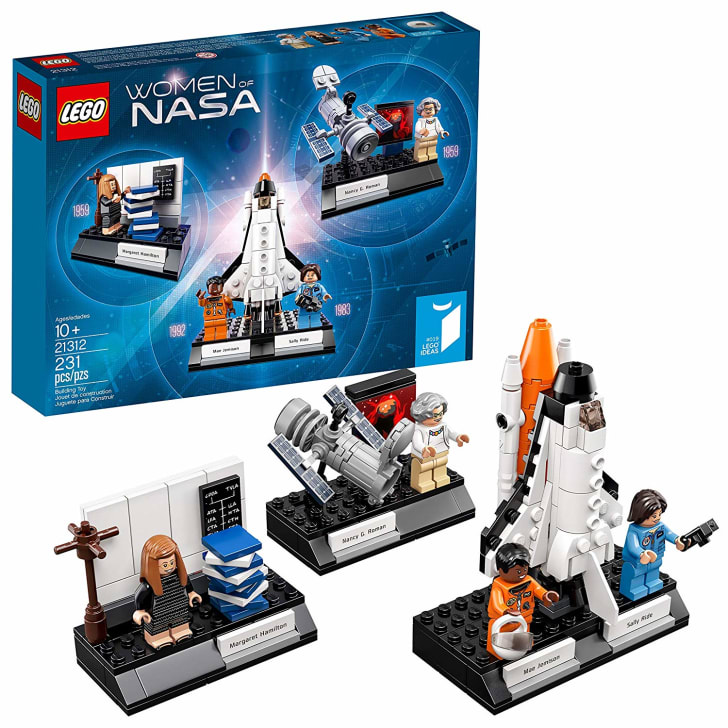 Not only does this LEGO set include minifigures of Nancy Grace Roman (with the Hubble Space Telescope), Margaret Hamilton, Sally Ride, and Mae Jemison (with the Challenger), but it also comes with a booklet to educate users on these four pioneering women who helped make NASA what it is today. At 231 pieces, it's not too overbearing of a build, but it might be the most enlightening. 
Buy it: Amazon
This article contains affiliate links to products selected by our editors. Mental Floss may receive a commission for purchases made through these links.