10 Saccharine Facts About Sweetest Day
Unless you live in certain parts of the United States, there's a good chance you've never heard of Sweetest Day. For others, however, it's a century-old celebration. Here's what you need to know about the semi-obscure holiday.
1. THERE'S A REASON IT'S THE THIRD SATURDAY IN OCTOBER.
When the holiday was founded in 1916, trick-or-treating hadn't become popular yet, so though Halloween existed, there was no autumn boost to the candy industry like there is now. That's why the National Confectioners Association invented a mid-season marketing gimmick to help increase sales before Christmas. Naturally, they tried to spin it otherwise, writing that the spirit of the day should be "interpreted as a spirit of good will, appreciation, and good fellowship."
2. IT WAS ORIGINALLY KNOWN AS "CANDY DAY."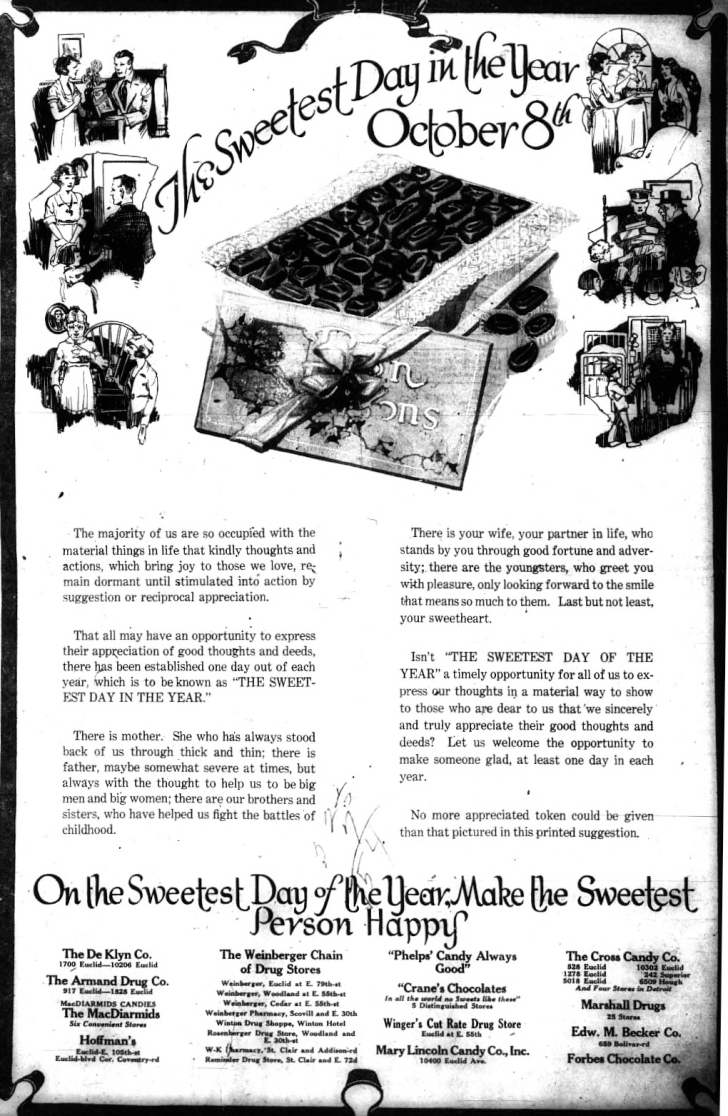 Though the National Confectioners Association wanted the celebration to appear as if it was about more than just candy sales, the name they gave the holiday belied their efforts. It didn't become the slightly more subtle "Sweetest Day" until the 1920s.
3. HERBERT HOOVER WAS NOT PLEASED ABOUT IT.
Of course the year the holiday was founded, 1916, was smack in the middle of World War I. By the time the second annual day rolled around, Herbert Hoover, who was then the director of the U.S. Food Administration, reminded the National Confectioners Association that their consumerism creation wasn't exactly in the best interests of America's wartime efforts to conserve sugar.
In 1917, an industry bulletin called The International Confectioner noted, "As Mr. Hoover had requested everyone, everywhere, to cut down as much as possible on their usings of sugar, he considered that Candy Day was an effort on the part of our industry in the very opposite direction."
4. CELEBRITIES AND CAUSE MARKETING FINALLY DID THE TRICK.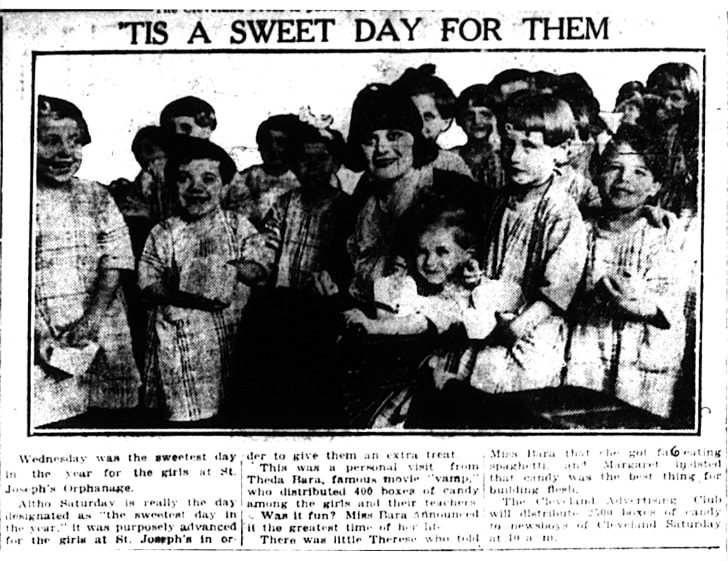 Once it was safe to increase sugar production again, marketing efforts kicked back into high gear. In 1921, Cleveland Candy Day organizers got the bright idea to tie the promotion into charity, giving sweets to orphanages and the elderly. Actresses Theda Bara and Ann Pennington went to Cleveland to help distribute thousands of boxes of candy, which helped further popularize the celebration.
5. THERE'S ANOTHER TALE ABOUT THE ORIGINS OF THE HOLIDAY.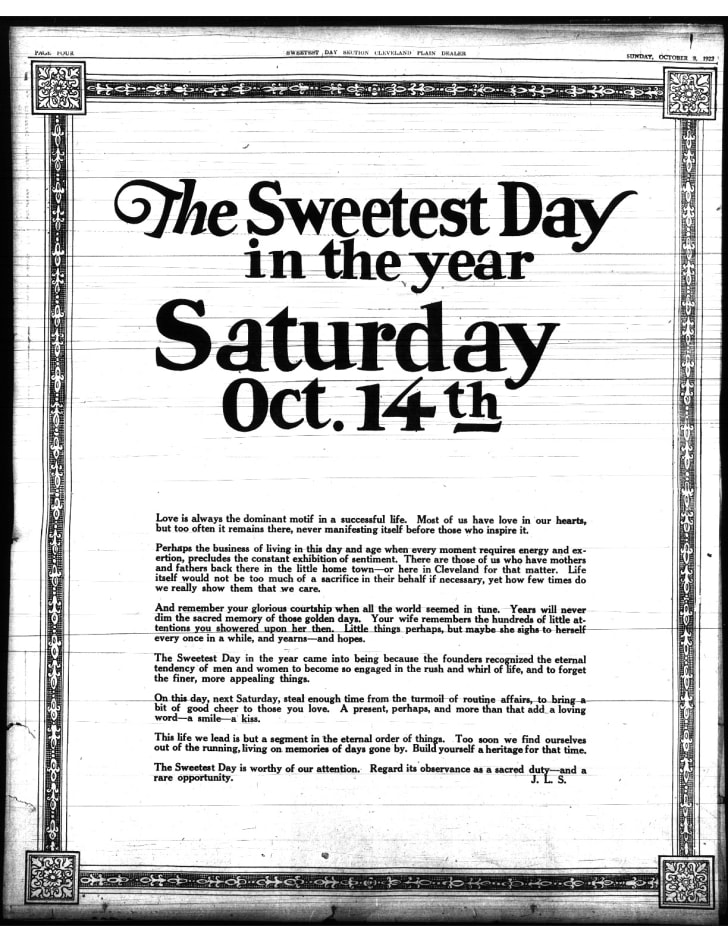 According to Hallmark, Sweetest Day came about because a candy company employee named Herbert Kingston simply wanted to spread joy to others and "bring happiness to the lives of those who often were forgotten." But The Atlantic calls this happy little story a complete fabrication, so take it with a grain of salt.
6. HALLMARK WAS LATE TO THE PARTY.
Though it's often referred to as a "Hallmark Holiday," Hallmark didn't actually get in on those sweet Sweetest Day profits until the 1960s—nearly 50 years after it was founded.
7. MOST SWEETEST DAY CARDS ARE ROMANTICALLY INCLINED.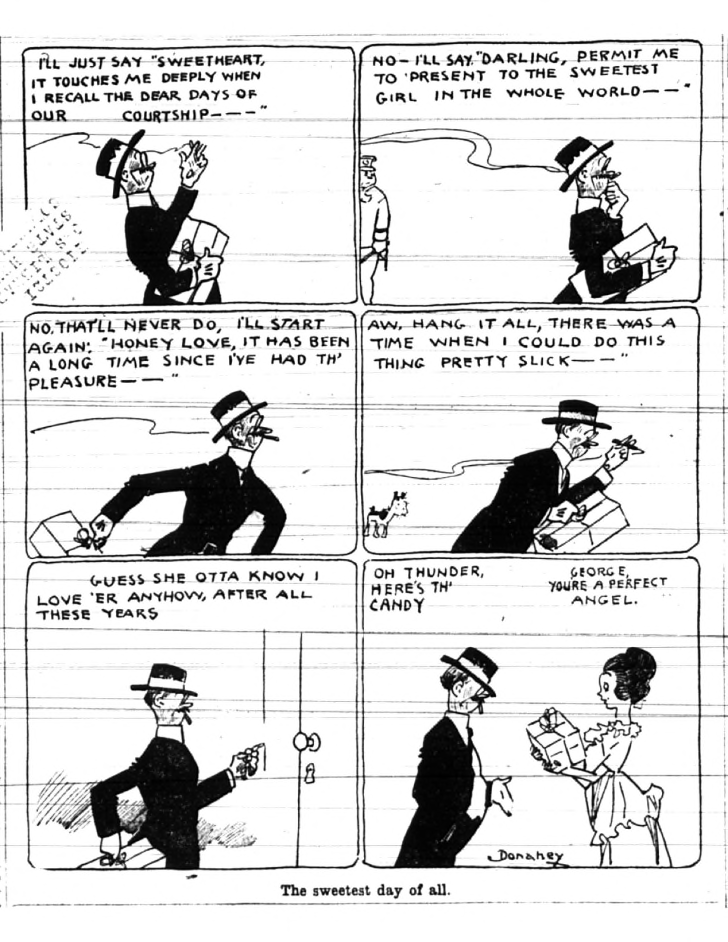 Despite the fact that Sweetest Day started as a way to hawk candy to the downtrodden, it's now just another Valentine's Day for many people. Hallmark makes more than 70 Sweetest Day cards—and 80 percent of them are romantic.
8. FOR SOME, IT'S MORE POPULAR THAN MOTHER'S DAY.
According to Retail Confectioners International, some retailers say their sales for Sweetest Day are better than their sales for Mother's Day. (Sorry, mom.)
9. THESE DAYS, SWEETEST DAY ISN'T JUST ABOUT THE CANDY.
Though those commemorating the holiday can certainly buy candy, that's just one of the ways people can express their appreciation for anyone who might not otherwise have a special day (a favorite aunt, a next-door neighbor, the pet sitter). Various ways to celebrate Sweetest Day include flowers, cards, gifts, or simply just doing good deeds for others.
10. NEVER HEARD OF SWEETEST DAY? YOU'RE NOT ALONE.
Sweetest Day never gained as much ground nationally as it did in the Great Lakes region. The main states that celebrate sweetness on the third Saturday of October are Illinois, Indiana, Michigan, Ohio, and Wisconsin, though it has also spread to areas of New York, Pennsylvania, Florida, Texas, and California. The biggest Sweetest Day cities are Detroit, Buffalo, and of course, Cleveland.
This story first ran in 2016.