Watch Live as People Reenact The Beatles' Abbey Road Crossing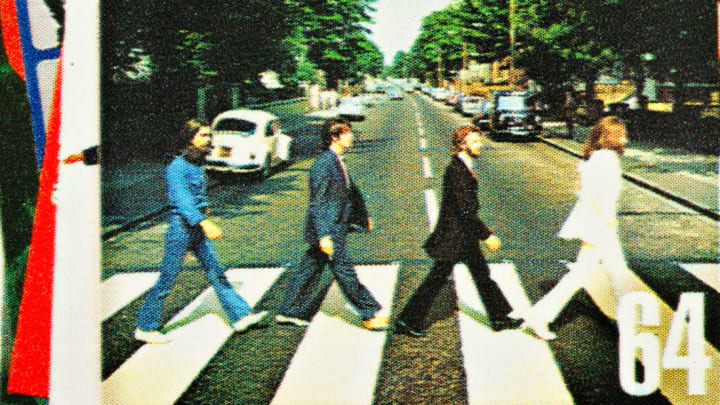 iStock / iStock
by James Hunt
When The Beatles were photographed using the zebra crossing outside of Abbey Road Studios for their album of the same name, they probably had little idea of the effect they'd have on the area in the decades that followed. Since that fateful photograph was taken in 1969, the Abbey Road zebra crossing has become so iconic that it has been Grade II listed—meaning it can't be demolished, altered, or extended without special permission from the government. It has, in effect, become a permanent feature of London. (And yet, as the BBC points out, the crossing appears to have been moved from its original spot decades ago.)
Over the past near-half-century, the crossing has played host to scores of people reenacting the Fab Four's footsteps, from wannabe bands attempting to emulate their heroes to former UK Prime Minister David Cameron, who was widely mocked for trying to appear cool as he strolled across Abbey Road.
Of course, the number of tourists who've checked a visit to Abbey Road off their travel bucket list is increasing every day. Thanks to the installation of a webcam in the famous studios, you can even watch it happen in real time. If you happen to be looking at the crossing during UK daylight hours, especially in the summer, you probably won't have to wait long to see fans from all over the world making their pilgrimage—often to the irritation of those trying to drive down the road.
Best of all, the camera even archives the last 24 hours of footage, so if you make the trip yourself, you have a full day to pull some screenshots of your crossing and share them. Don't feel like it's too touristy either; everyone from The Simpsons to Paul McCartney has copied the famous album cover, so you're in good company.