Watch 18 Minutes of Julia Louis-Dreyfus Seinfeld Bloopers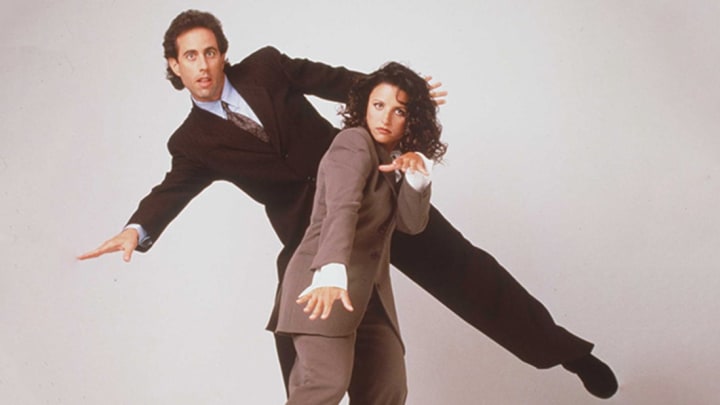 Getty Images / Getty Images
Sometimes you just need to settle in and watch professional actors cracking up, over and over. That's what we have for you today.
In the two videos below, we get a total of 18 minutes of Seinfeld bloopers, specifically focused on Julia Louis-Dreyfus. When Louis-Dreyfus cracks up, Seinfeld can't help but make it worse, goading her. It's delightful.
Sample quote (during an extended break):
Seinfeld: "We won an Emmy, you know." Louis-Dreyfus: "Yeah, but I didn't."
Her individual Seinfeld Emmy arrived in 1996; the show started winning in 1992. But in September 2017, Louis-Dreyfus—who turns 57 years old today—set a couple of Emmy records when she won her sixth award for playing Selina Meyer on Veep.