Everyday Household Items Made From Black Plastic Can Be Harmful to Human Health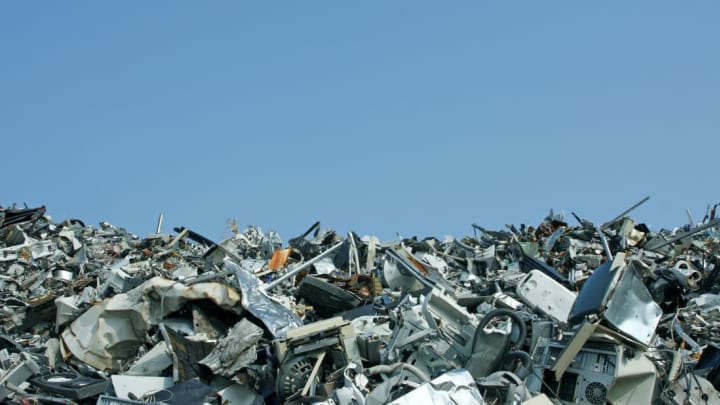 iStock / iStock
It would be difficult to get through an entire day without coming into contact with plastic, but too much exposure to certain kinds of the material could pose a health risk, according to new research. A study by the University of Plymouth in England has revealed "significant and widespread contamination" of everyday items containing black plastic, such as thermos cups, toys, coat hangers, and Christmas decorations, Co.Design reports.
Black plastic isn't widely recycled because its dark pigment makes it hard for many plastic sorting facilities to detect it via infrared radiation. Nevertheless, the plastic parts of old electronic devices like laptops and music players are often repurposed into common household items. Researchers used X-ray fluorescence spectrometers to examine 600 black plastic items and found the presence of additives that can be harmful to human health, such as bromine, antimony, and lead. Historically, bromine has been used in electronic devices to prevent them from catching fire, but they're not suitable for food containers or other items (like children's toys) that can come into contact with one's mouth. Their findings were published in Environment International.
"Black plastic may be aesthetically pleasing, but this study confirms that the recycling of plastic from electronic waste is introducing harmful chemicals into consumer products," the study's author, Andrew Turner, said in a statement released by the university. "That is something the public would obviously not expect, or wish, to see and there has previously been very little research exploring this."
As Co. Design points out, the greatest concern is cooking utensils, especially food containers. In the UK, some businesses have vowed to stop using black plastic, including supermarket chains Waitrose and Tesco. In Toronto, some businesses are considering swapping out their black plastics (like coffee cup lids) for materials that can be recycled more easily.
Another University of Plymouth study from January found toxic elements in second-hand children's toys, including bromine, lead, and other substances that can be toxic over time. Beyond the risk to human health, black plastic also harms the environment and introduces contaminants to beaches, the researchers found.
[h/t Co.Design]