Does a Realtor Have to Disclose That a House Is Supposedly Haunted?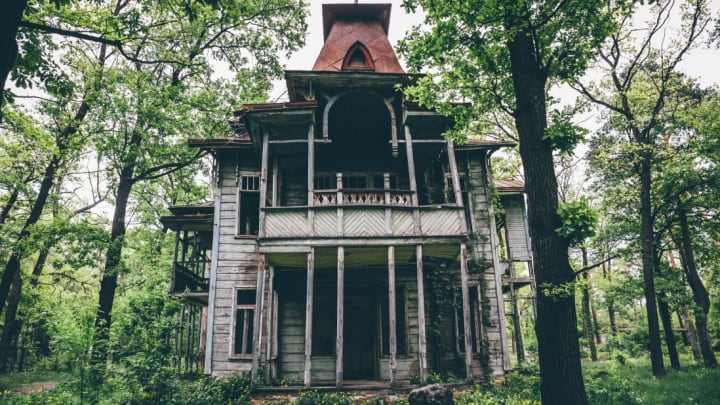 iStock.com/DedMityay / iStock.com/DedMityay
Homeowners learn the hard way that some unsavory aspects of a property aren't always clear until they move in. But while realtors are legally obligated to disclose material defects like black mold and leaky roofs, the law gets fuzzy when it comes to alleged ghosts haunting the attic. So what protections do buyers have if they suspect the spirit of a deceased resident hasn't moved out?
According to Curbed, supposed haunted houses are officially classified as "stigmatized." In other words, even though there may be nothing wrong with the physical structure itself, something about a house's background could turn off potential buyers. Homes that have hosted murders, suicides, or any sort of criminal activity fall under this category.
The law surrounding property stigmas changes depending on which state you're in. In Massachusetts, realtors aren't required to inform clients of a house's potentially disturbing history unless they ask about it. According to California law, sellers must disclose any deaths that have happened on the property in the past three years.
What constitutes a "haunted" house has proven tricky to legally define. In the 1991 case of Stambovsky v. Ackley (also known as the "Ghostbusters ruling"), New York State declared that sellers must disclose to buyers that they think a house is haunted only if they've already shared this opinion "to the public at large." But as long as they keep their paranormal encounters to themselves, they're under no obligation to speak up when it's time to sell the home.
One survey found that nearly half of homebuyers wouldn't consider purchasing a house with a reputation for being haunted—so unless sellers are under legal pressure, they likely be won't be advertising any ghostly tenants a house may or may not have. If you're on the superstitious side, resources like DiedInHouse.com can reveal any deaths that have taken place on a property before you commit to it.
Have you got a Big Question you'd like us to answer? If so, let us know by emailing us at bigquestions@mentalfloss.com.