A Poop Museum Is Coming to Japan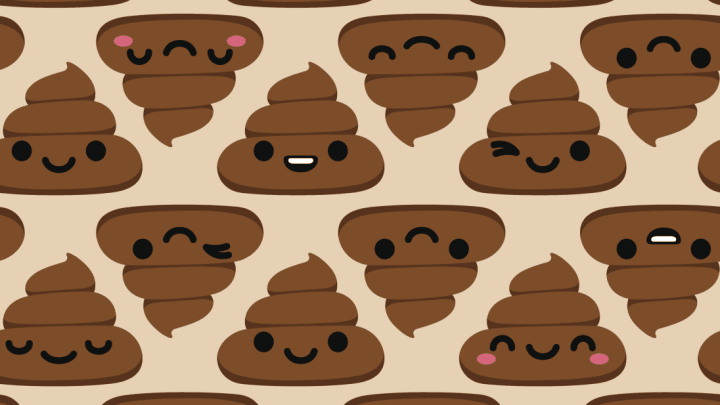 iStock.com/Sudowoodo / iStock.com/Sudowoodo
The itinerary for your dream trip to Japan just got a little longer. A pop-up poop museum is coming to Yokohama—Japan's second largest city by population, and an area that's easily reached by bullet train from Tokyo.
As Time Out Tokyo reports, the Unko Museum (Poop Museum) is slated to open March 15, around the same time that international tourists will start flocking to Japan to take part in sakura season, which marks the annual blooming of the country's pretty pink cherry blossoms.
Turd-themed installations seem to be the antithesis of fresh, delicate flowers, but this museum won't be obscene or crass. Like most things in Japan, this poop will be kawaii, which is Japanese for all things adorable. The Instagram-friendly museum will be championed by its resident mascot, Unberuto, who happens to be a literal walking pile of poo who carries a toilet around on his shoulder as if it were a boombox. Poop-Boy, another anthropomorphic feces figure from the 1984 manga series Dr. Slump, is said to have inspired much of Japan's poop kawaii culture.
According to WIRED, Japan launched its first poop emoji in 2000—a decade before the Unicode Consortium adopted the smiling "Pile of Poo" emoji that we all know and love today. It goes without saying that this quirky museum will not feel out of place in Japan, which is also home to a museum of parasites and a love doll museum.
Believe it or not, the Unko Museum won't be the world's first poop museum, either. That dubious honor goes to the Museo Della Merda (Sh*t Museum) in Italy, which covers the history of poop as well as innovative uses for manure. There's also a National Poo Museum on England's Isle of Wight, where you can find displays of different types of feces, as well as fossilized dung from 140 million years ago.
However, if you have dreams of snapping selfies in front of a steaming pile of pink doo-doo in Japan, you'd better book your trip fast: This exhibit closes July 15, 2019.
[h/t Time Out Tokyo]