25 Bizarre Items Uber Riders Have Left Behind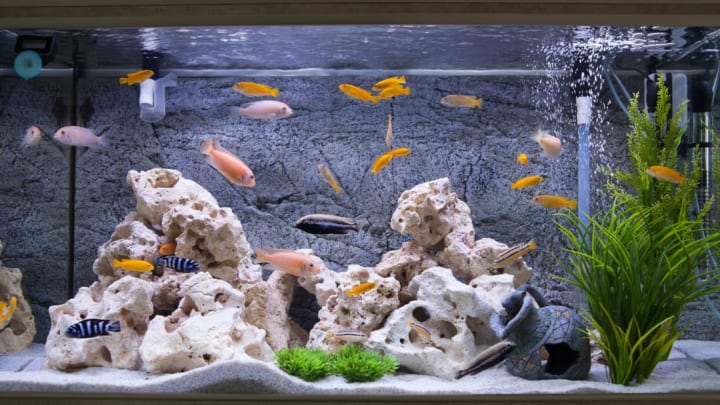 iStock.com/Czanner / iStock.com/Czanner
Have you ever had to call Uber's help line after leaving your phone, camera, or wallet in a driver's car? If so, you're far from the only one. These are the three most commonly forgotten items among Uber riders, according to Uber's new Lost & Found Index for 2019.
While this in itself is unsurprising, Uber's annual analysis is full of offbeat findings. For instance, East Alabama is the most "forgetful" region in the U.S., followed by Gallup, New Mexico, and Cookeville, Tennessee. Boozy holidays like New Year's and Halloween are the most forgetful days of the year, and people are more likely to forget their watches on Mondays, their passports on Fridays, and their cakes on Sundays.
And these are the more mundane objects discovered by Uber drivers. The taxi and ridesharing service also rounded up a list of the "50 most unique lost items," and it leaves us with more questions than answers. What was someone doing with both deer antlers and a welding helmet? Why was someone carrying around a piece of parchment with sap on it? How could anyone forget an entire tank full of fish?
Of the 50 items on the list, we've selected 25 of the best ones, which you can enjoy in the list below.
1. An 8-week-old coffee-colored Chihuahua
2. Fog machine
3. Six chicken tenders from 7-Eleven
4. A black and white tuxedo for a small dog
5. Full set of 18-carat gold teeth
6. Professional-grade hula hoop
7. Salmon head
8. Star Wars skateboard
9. Mannequin
10. Propane tank
11. Tray of eggs
12. LEGO championship wrestling belt
13. Two packs of Italian sausage and a Thanksgiving ham
14. Shopping cart
15. Small handmade cat puppet
16. Baseball autographed by Babe Ruth
17. Harry Potter magic wand
18. Pizza costume
19. A bird
20. Full fish tank with fish and water
21. Bejeweled Elvis cape
22. A piece of parchment paper with sap on it
23. Deer antlers and a welding helmet
24. A small plush toy of a cat eating a slice of pizza
25. Cheer skirt with a lion head
If you ever find yourself in a situation where you've forgotten your favorite Elvis costume—or perhaps just your keys—don't panic. You can contact the Uber help desk by tapping "menu" in the app, then "help," then "report an issue with this trip." Check out the video below for more information about how to retrieve a lost item, and visit Uber's website for the full Lost & Found report.