10 of the Best True Crime Documentaries You Can Stream Right Now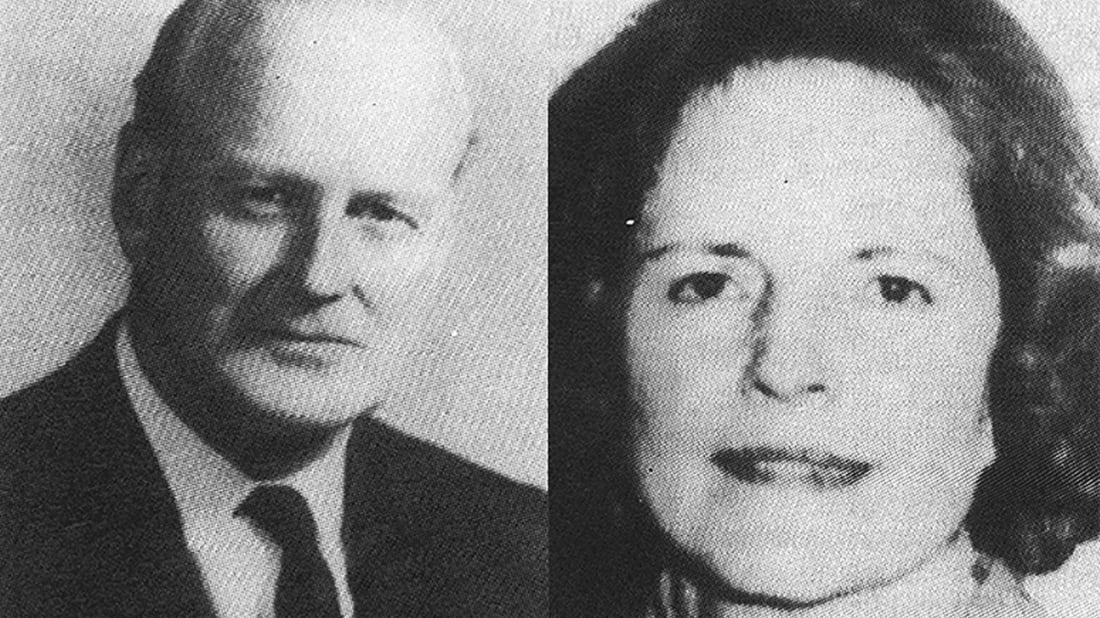 Courtesy of Sundance Selects
Is the true crime genre going anywhere? Probably not. Since Errol Morris's The Thin Blue Line premiered in 1988 and helped free an innocent man accused of murder, filmmakers and viewers have developed a bottomless appetite for movies based on true stories that shed light on some of the darker sides of the human condition. Check out 10 of the best true crime documentaries you can stream right now on Netflix, Amazon Prime, Hulu, and other platforms.
1. The Seven Five (2014)
Crooked New York Police Department cops get a filmed perp walk in this examination of the city's infamous 75th precinct, which was a hive of corruption in the 1980s. Ringleader Michael Dowd talks about how taking money from drug dealers to offset his salary woes led to an increasingly complex and dangerous web of deceit.
Where to watch it: Netflix
2. Amanda Knox (2016)
College student Amanda Knox grabbed headlines in 2007 and beyond when her roommate, Meredith Kercher, was found dead in the apartment the two shared in Italy. What follows is a grueling path through an often-impenetrable Italian justice system.
Find It: Netflix
3. The Central Park Five (2013)
Director Ava DuVernay's When They See Us limited series on Netflix has brought renewed attention to the Central Park Five case, which saw five minors wrongly convicted of attacking a jogger in New York's Central Park in 1989. This feature documentary co-directed by Ken Burns, his daughter Sarah Burns, and her husband David McMahon examines the case, from the coerced confessions of the boys to their attempts to clear their names.
Find It: Amazon Prime
4. Long Shot (2017)
Though it's more of a short film than a feature, this examination of Juan Catalan's fight to be recognized as innocent of committing murder is notable for his attorney's methodology: Catalan couldn't have done it because he was at a baseball game. How they go about proving that turns into one of the biggest left-field twists you're ever likely to see.
Find It: Netflix
5. Killing for Love (2016)
When married couple Derek and Nancy Haysom are found dead in their Virginia home in 1985, suspicion falls on their daughter, Elizabeth, and Elizabeth's boyfriend, Jens Söring. Was Jens a co-conspirator, or just a pawn in Elizabeth's game? Watch and find out.
Find It: Hulu
6. Brother's Keeper (1992)
Before garnering acclaim for their Paradise Lost documentaries, filmmakers Bruce Sinofsky and Joe Berlinger captured this portrait of four elderly brothers living in rural Munnsville, New York. When one of them turns up dead, police believe it could have been murder. As one brother goes on trial, the others close ranks and try to keep family secrets from leaking out.
Find It: Netflix
7. Without Charity (2013)
In 2000, police discover a trio of construction workers have been murdered at an expensive home in Indiana. As police dig deeper, they discover the puzzling presence of Charity Payne, a woman who might have helped a group of robbers to break in and commit the murders.
Find It: Amazon Prime
8. Gringo: The Dangerous Life of John McAfee (2016)
Antivirus pioneer John McAfee reinvents himself in Belize, becoming an armed leader of a makeshift militia before later being implicated in the death of his neighbor.
Find It: Netflix
9. I Love You, Now Die (2019)
Teenagers in love Michelle Carter and Conrad Roy nourished their long-distance relationship via text messaging. But as Conrad's mood grew darker, Michelle believed the best way to help her boyfriend would be to encourage him to take his own life. That dynamic sets the stage for a dramatic trial in Massachusetts that ponders the question of whether it's possible to be responsible for taking someone's life via text.
Find It: HBO
10. Out of Thin Air (2017)
In 1974, two men in Iceland disappeared. A police investigation led to six men, who were all eventually sent to prison after confessing to murder. Decades later, new evidence casts doubt on their version of events—and whether they killed anyone at all. 
Find It: Netflix