FOOD
Really Fast Food: The 10 Fastest Drive-Thru Restaurants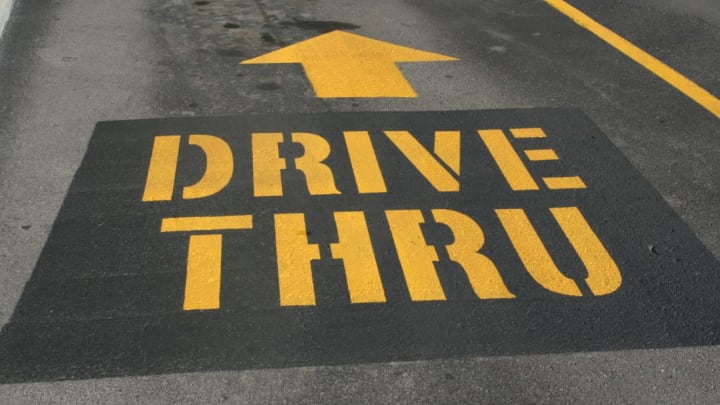 booker5m/iStock via Getty Images / booker5m/iStock via Getty Images
Drive-thru restaurant service is getting slower—at least, that's what a study from QSR Magazine seems to suggest.
According to data gathered from 1503 visits to fast food restaurants around the country, drive-thru service in 2019 takes about 20 seconds longer than it did in 2018. From the time customers pull up to the speaker to the time they arrive at the order window, they spend an average of 255 seconds waiting for their food.
That could be due in part to the rise of mobile ordering, QSR reports. Many fast food chains are still grappling with how to best incorporate mobile orders into their regular business plans. On top of that, menu items are getting more inventive, more high-quality, and more complicated for employees to prepare.
"We know we've got very complex menu items, and our guests are demanding those, so we have to make sure that the engine that we build in our kitchen is able to execute them in a very efficient way," John Kelly, the chief operating officer of Arby's, said.
That said, here are the 10 speediest fast food restaurants in the United States, ranked by average length of service.
Dunkin' Donuts (216.75 seconds)
Wendy's (230.38 seconds)
Burger King (235.48 seconds)
Taco Bell (240.38 seconds)
Carl's Jr. (240.51 seconds)
KFC (243.73 seconds)
Arby's (263.46 seconds)
Hardee's (266.34 seconds)
McDonald's (284.05 seconds)
Chick-fil-A (322.98 seconds)