11 Gifts for the Sci-Fi Fanatic in Your Life
Science fiction has found its way into countless books, movies, TV shows, and video games over the years, making it tough to figure out which products are actually worth your time when shopping for a fan of the genre. We're taking the thought out of it with these 11 recommendations for the sci-fi fan in your life.
1. Star Trek: The Original Topps Trading Card Series; $22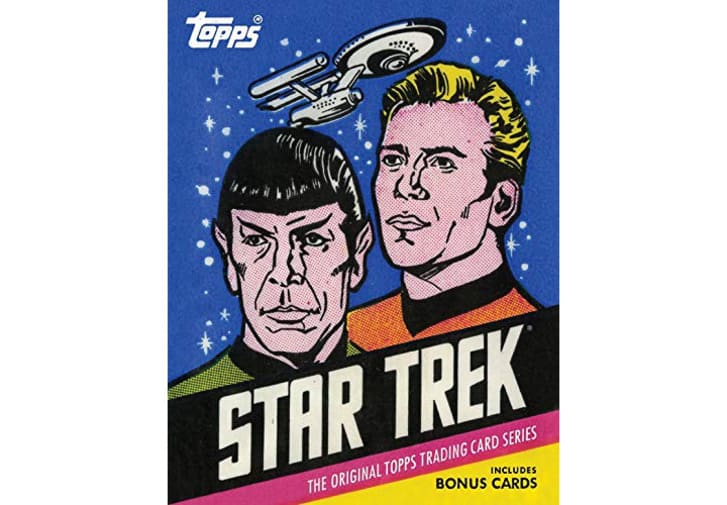 Topps trading cards were the essential collectible during the '70s, '80s, and '90s—so it was only right that Star Trek would have its own set for fans to obsess over (though it actually debuted seven years after the original series was canceled). In this chunky coffee-table book from Abrams, high-quality scans of the fronts and backs of all 88 standard cards are featured alongside insights and essays from Trek experts Paula M. Block and Terry J. Erdmann.
Buy it: Amazon
2. Star Trek Socks; $25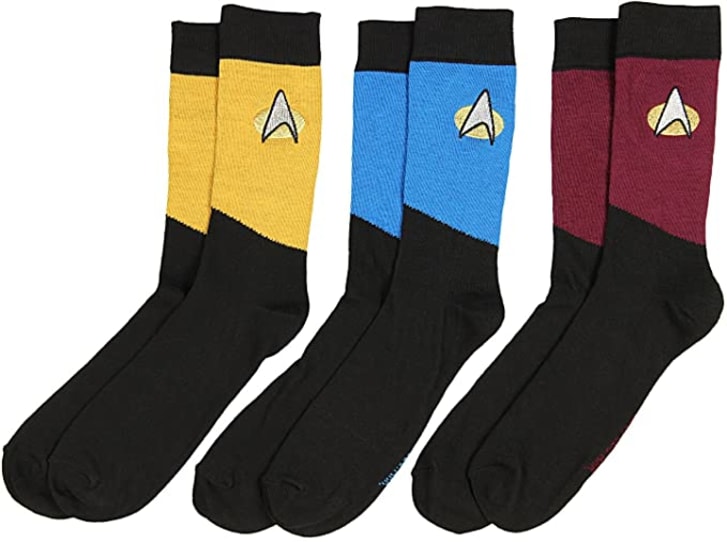 Though you might not want your loved one to walk around the house in a Starfleet uniform, you should definitely get them these Next Generation socks to make their feet feel a bit more official. And whether they relate to the command, engineering, or science division of the Enterprise, there's a pair here for them.
Buy it: Amazon
3. Frank Herbert's Dune Saga; $28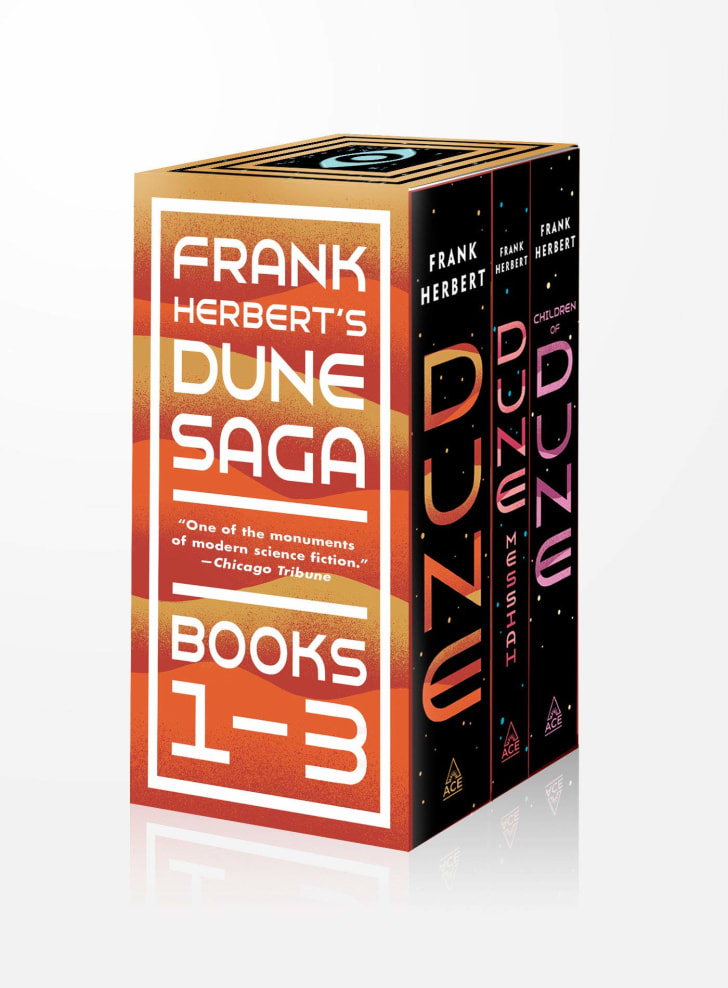 With a new take on the Dune movie franchise hitting theaters soon, there's no better time to make sure the sci-fi buff in your life has the first three installments—Dune, Dune Messiah, and Children of Dune—in author Frank Herbert's landmark book series.
Buy it: Amazon
4. Sci-Fi Book Cover Postcards; $21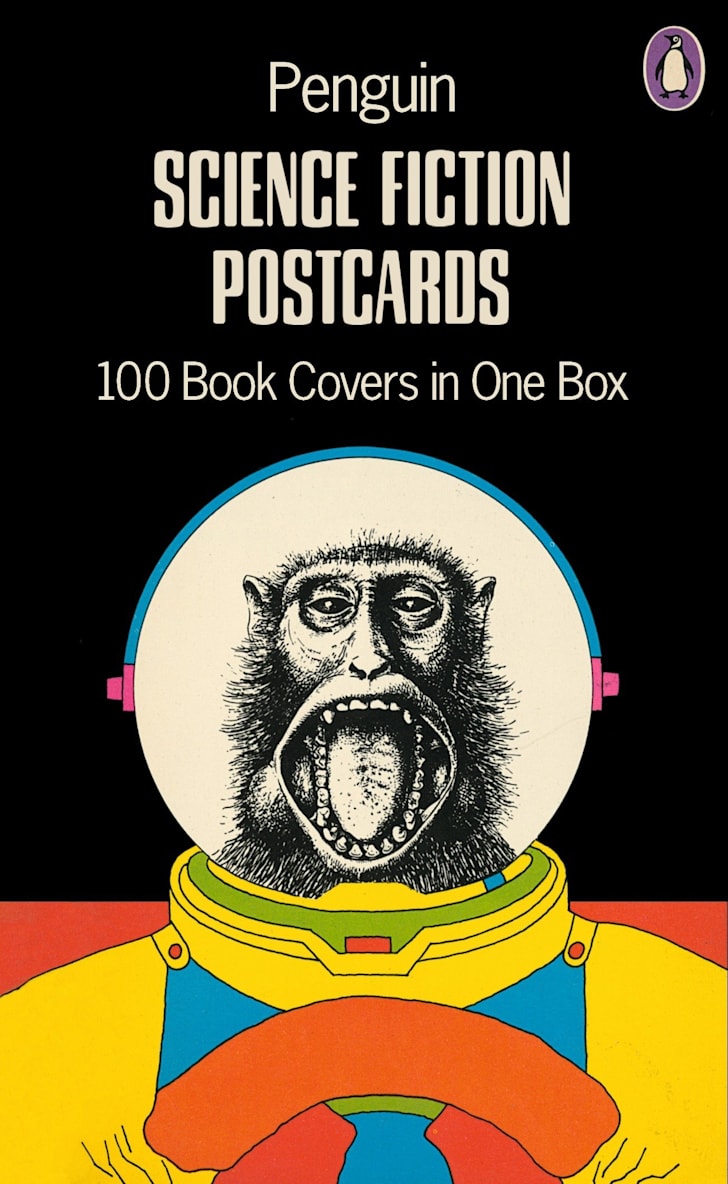 One of the most striking aspects of the sci-fi genre is the imaginative, if not downright weird, book covers that come along with it. This collection of postcards features reproductions of 100 covers from publisher Penguin's past, featuring work from H. G. Wells, Aldous Huxley, J. G. Ballard, Philip K. Dick, Kurt Vonnegut, and Ray Bradbury. This set is ideal for any avid collector, especially ones that want to turn the postcards into unique crafts and decorations for the home.
Buy it: Amazon
5. and 6. The Making of Alien and The Making of Aliens; $31-$42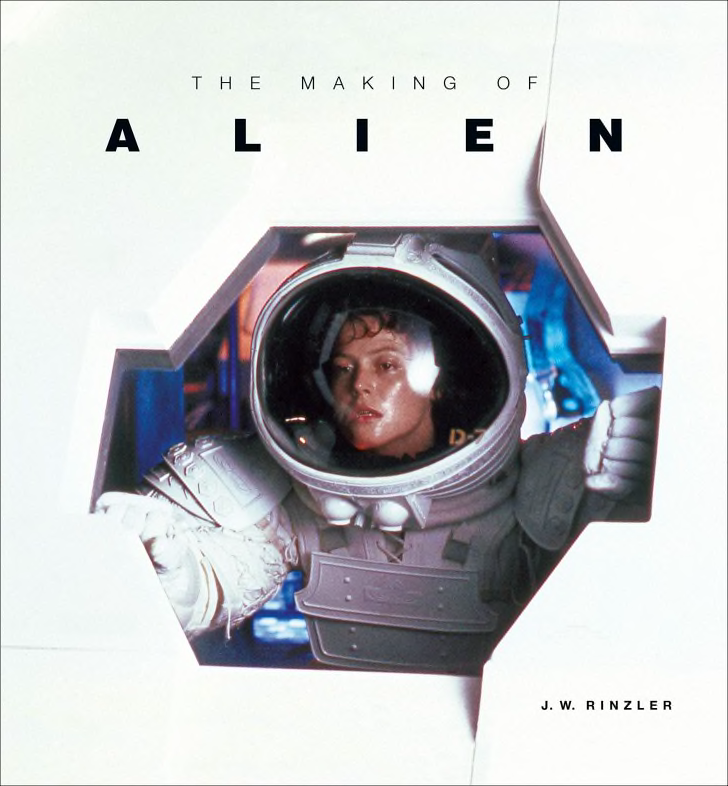 If you ever want a comprehensive behind-the-scenes book about your favorite movie, look for the name J.W. Rinzler. He's best known for his in-depth accounts of the original Star Wars trilogy, but he's also dabbled in other franchises, like the first two movies in the Alien series. Packed with rare photos, unused concepts, original script drafts details, and more, these books contain all the anecdotes and details a fanatic could ever want.
Buy it: Alien (Amazon), Aliens (Amazon)
7. The Future Is Female! 25 Classic Science Fiction Stories by Women; $20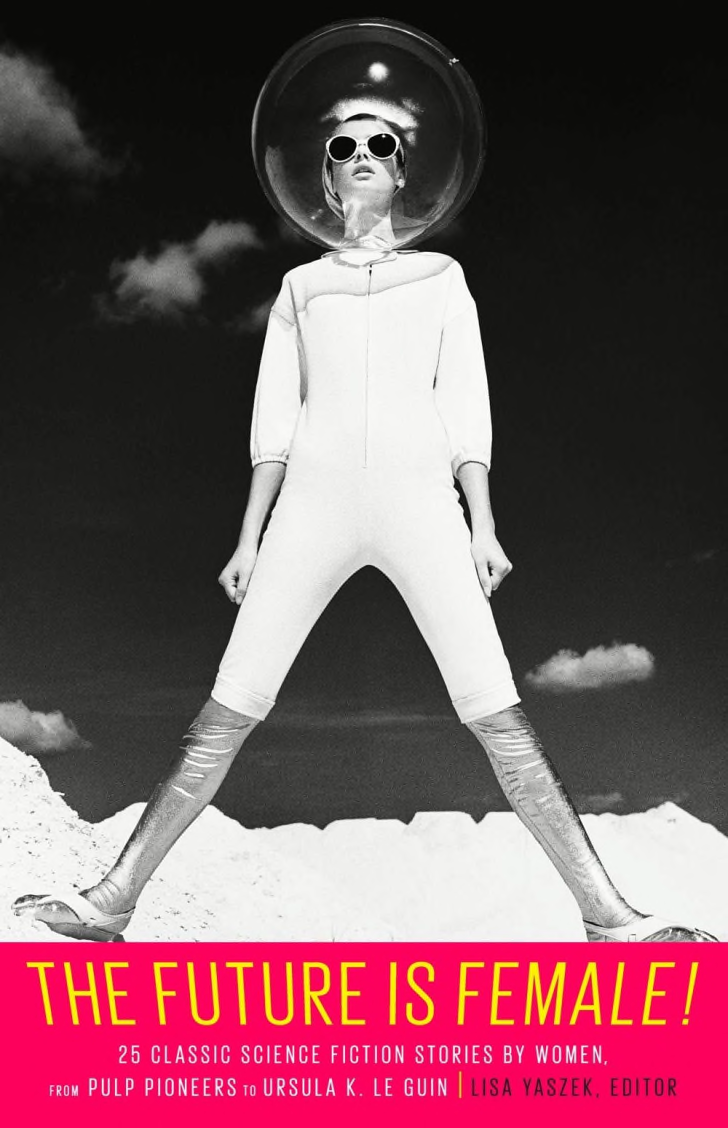 Some of sci-fi's best women writers get the spotlight in this expansive anthology collection from the Library of America. The stories themselves range from the campier pulps of the '20 and '30s through the more thoughtful and serious evolution of the genre in the '60s. This is a crash course in sci-fi history, told through the lens of an often-unappreciated group of authors, including James Tiptree, Jr. (real name Alice Bradley Sheldon) and Leigh Brackett, who was responsible for the first draft of 1980's Star Wars: The Empire Strikes Back.
Buy it: Amazon
8. Classic Sci-Fi Magazine 1000-Piece Puzzle; $22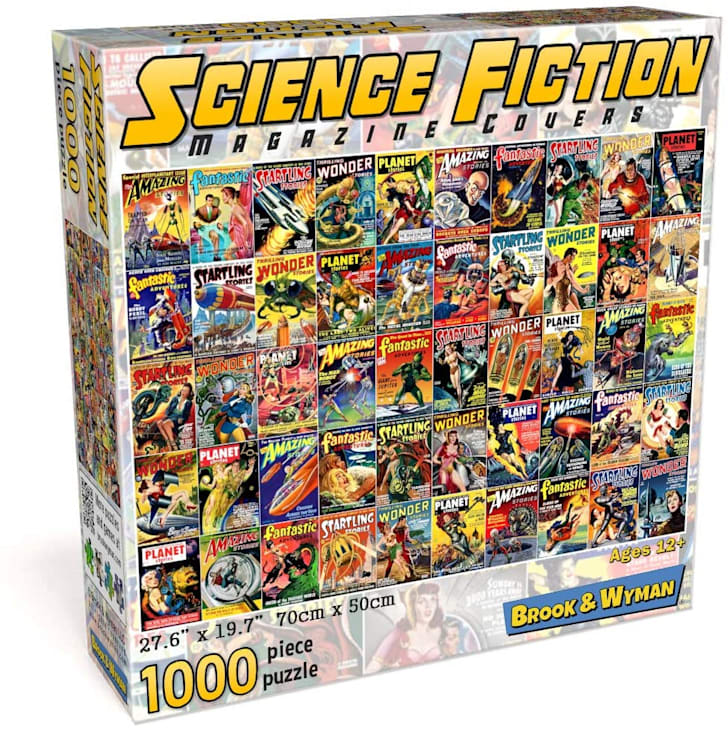 Though sci-fi is usually exclusive to novels and blockbuster movies today, it really got its start thanks to the plethora of genre magazines on stands during the '30s and '40s. And now, you can put together those striking—and impeccably surreal—covers to Fantastic Adventures, Amazing Stories, and more in this 1000-piece jigsaw puzzle.
Buy it: Amazon
9. Cyberpunk 2077; $60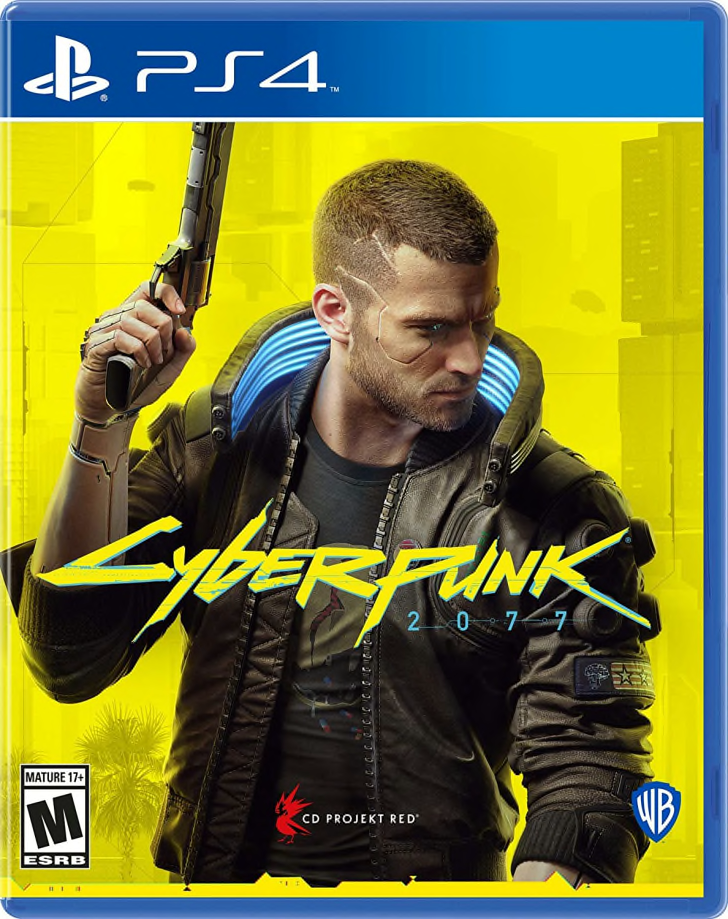 Cyberpunk 2077 has arguably been the most anticipated piece of sci-fi media over the last five years. CD Projekt Red already created one of this generation's best games with The Witcher 3, and now the studio is throwing players into a Blade Runner-esque cyberpunk world, where every choice you make will shape the world around you in different ways. Plus, you've got an arsenal of weapons and augmentations at your disposal. This one hits shelves on December 10.
Buy it: Amazon
10. Godzilla: The Showa-Era Films; $113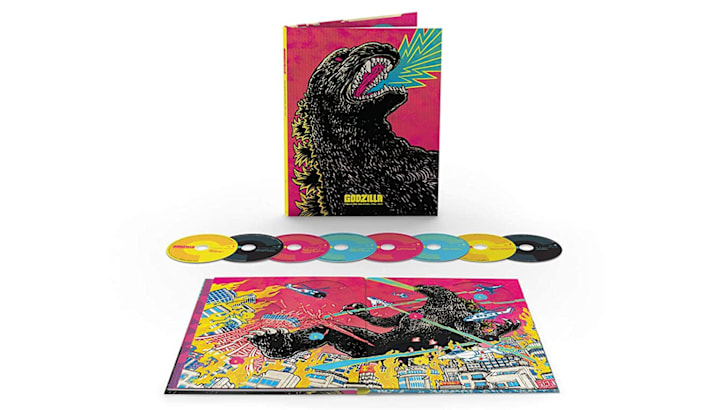 Godzilla's unique charms resides in the way the franchise seamlessly alternates between thought-provoking and schlocky. And in this handsome, 15-movie Blu-ray set from Criterion, fans can revisit the series's most influential installments, from 1954's groundbreaking original all the way through the campier later days of Megalon and Mechagodzilla. The set also contains both the U.S. and Japanese versions of 1963's cringe classic King Kong vs. Godzilla. In typical Criterion fashion, the whole package is accompanied by hours of extras and a gorgeous hardcover book filled with original artwork.
Buy it: Amazon
11. Moebius Library: The World of Edena; $34
One of sci-fi comics' most important artists, Moebius helped define a visual style that would influence George Lucas, Ridley Scott, and pretty much every other major force in the genre for decades to come. In this collection, Moebius's The World of Edna stories are reprinted in beautiful hardcover format, complete with lush colors that perfectly complement the strange worlds to which he transports readers.
Buy it: Amazon
Sign Up Today: Get exclusive deals, product news, reviews, and more with the Mental Floss Smart Shopping newsletter!