10 Full-Throated Facts About Eurovision
Starting up in 1956, the Eurovision Song Contest—commonly known as ESC or just Eurovision—is the world's biggest talent show, and although many U.S. viewers have never heard of it, it's being broadcast stateside for the first time ever this year, on Viacom-owned Logo. That means it's a great time to catch up on the facts about one of the most popular televised events in Europe, which is known just as much for its kitschy antics as the actual music.
1. THE CONTEST HAS CLASSICAL ROOTS.
When Eurovision first aired, only solo artists were permitted to compete, and each artist was accompanied by a 24-piece orchestra led by Fernando Paggi—a far cry from the very pop music-centric showcase the ESC is today.
2. IT ALL STARTED WITH THE SWISS.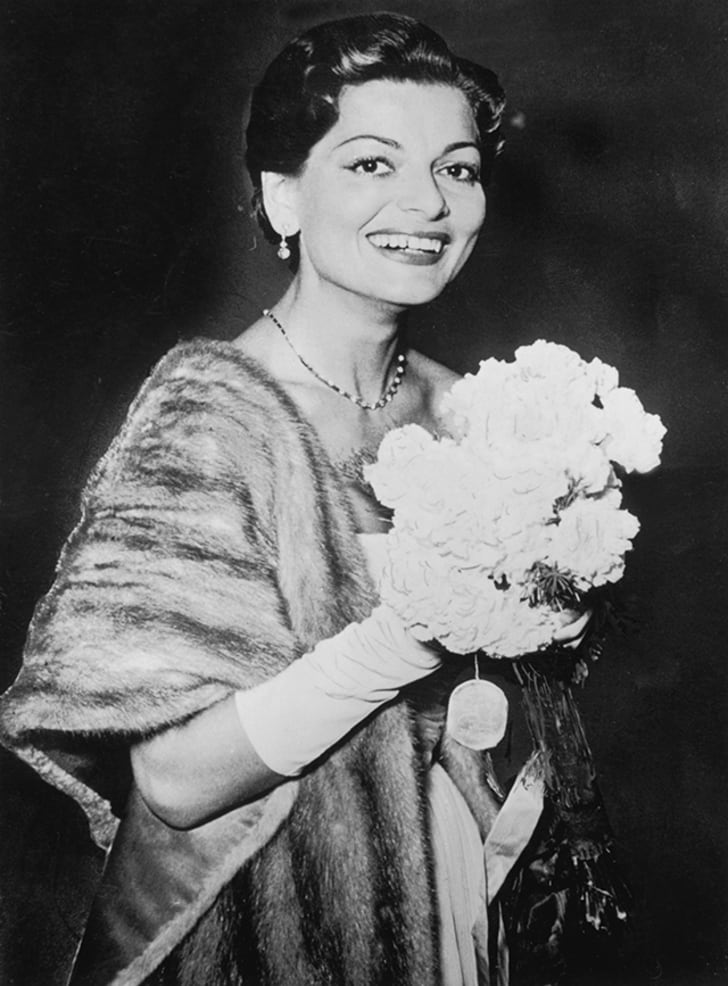 Switzerland won the very first Eurovision competition, and it hosted the event too. (Suspicious? Possibly.) Swiss singer Lys Assia took home the glory with the French-language song "Refrain." Some of the weirder-sounding runners-up from that year included Belgium's entry, "Messieurs les noyés de la Seine" (the Drowned Gentlemen of the Seine), and Germany's "Im Wartesaal Zum Großen Glück" (In The Good Luck Waiting Room).
3. NO SONGS OVER THREE MINUTES—AND NO ANIMALS ON STAGE, PLEASE.
The official rules to compete in the Eurovision Song Contest change regularly, but some include: no songs over three minutes, no previously commercially released songs (i.e., no covers!), no more than six people on stage at once, and no live animals. In 1990, it was decreed that all performers must be over the age of 16, which makes Belgian singer Sandra Kim, who was 13 in 1986 when she took home the prize, forever locked in as history's youngest Eurovision winner.
4. WINNING COMES WITH RESPONSIBILITIES.
The country that wins each year's Eurovision must host the competition the following year. This means that Sweden, whose 2015 artist, pop singer Måns Zelmerlöw, won with "Heroes" last year in Vienna, will host the 61st Eurovision this week in Stockholm.
5. THE FUN ISN'T ALWAYS RESTRICTED TO EUROPE.
Australia competed in 2015, as a one-time celebration of the contest's 60th anniversary and a nod to that year's theme, "Building Bridges." This was good news for them, as for decades, the country-continent has had a huge cult Eurovision fanbase.
6. ONE EUROVISION WINNER BECAME AN MP IN THE UKRAINIAN PARLIAMENT.
Ukraine's 2004 entrant, Ruslana, brought home a victory for the former Soviet republic, and its singer was subsequently awarded a seat as an MP in the country's parliament a few years later. One of the most successful recording artists in Ukraine's history, Ruslana—a pianist, singer, and actress—was later nominated as "the Hero of Ukraine"; she also served as the country's UNICEF Goodwill Ambassador.
7. SECOND EQUALS LAST, APPARENTLY.
No Eurovision winner has ever performed second on the roster. So if you're up second, you're not winning, or so it seems.
8. YOU MIGHT BE BLINDED BY THE LIGHT.
In 2009, the set for the Eurovision finale in Moscow utilized 30% of the world's supply of LED screens, according to the BBC. It also included an interval show that featured Russian pop duet t.A.T.u. performing with the Red Army Choir—and a bright pink military tank.
9. IRELAND IS A BIG WINNER.
Ireland is the winningest country (so far), with seven total wins to its 49 total entries.
10. NORWAY, NOT SO MUCH.
Ranking at the top of the list of the world's most developed countries, Norway generally doesn't have much to pity itself about, but you might feel sorry for them in light of their consistently and spectacularly low Eurovision scores. The Scandinavian nation has come in dead last on 10 separate occasions, and it's scored null (negative) points not once but FOUR times. (Their 1980 entry was a protest song about a hydroelectric power station, so ... maybe they deserved it a little.)