Mental Floss's 56 Best Books of 2018
At Mental Floss, we receive so many books that, come year's end, every staffer's desk looks like its own little library (the way we lend, trade, and barter for each others' books gives our office a library atmosphere, too). Of the hundreds of books that crossed our desks in 2018, these were our favorites.
1. Lincoln's Last Trial: The Murder Case That Propelled Him to the Presidency // Dan Abrams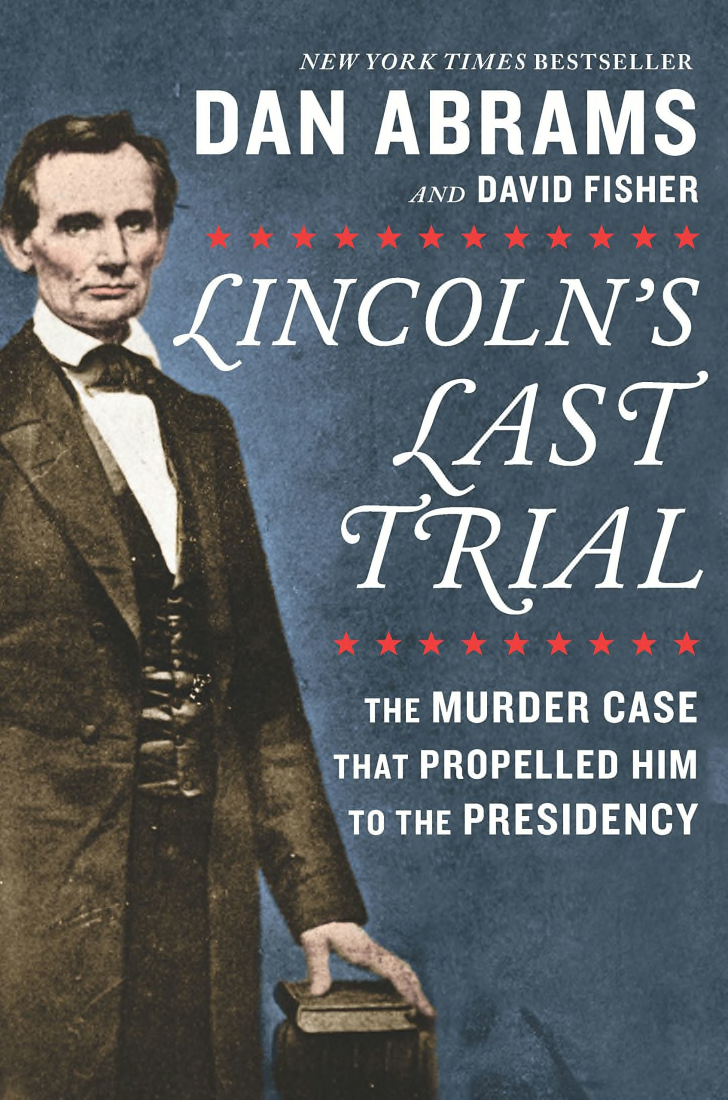 In many history books, the story of Lincoln's life jumps from Honest Abe splitting rails to growing a beard and guiding the country through the Civil War. But before heading to the White House, Lincoln spent two decades as a popular and respected lawyer. He had gained some national recognition following his debates with Stephen Douglas in 1858, but just nine months before the political convention that would name him the Republican nominee, Lincoln took on a high-profile case in Springfield, Illinois, that involved the murder of one of his own law clerks by the son of one of his longtime friends. Lincoln was the defense attorney. For this painstakingly researched tome, Dan Abrams and Dan Fisher owe much to Lincoln's colleague and friend Robert R. Hitt, the court stenographer who recorded such copious notes that they could piece together nearly everything that happened before Lincoln rested his last case.
2. Bad Blood: Secrets and Lies in a Silicon Valley Startup // John Carreyrou
The Wall Street Journal investigative reporter John Carreyrou strings together dozens of interviews to unveil the story behind one of tech's biggest public scams: How Theranos, a now-dissolved blood-testing company once valued at more than $9 billion, built an empire on a lie. The book details how the company, guided by a charismatic young founder, convinced seasoned investors to pour millions into the brand on the promise that it could run blood tests with just one prick of the finger. There was, of course, one problem: Theranos didn't have the working technology to make its vision a reality.
3. The Mystery of the Exploding Teeth: And Other Curiosities from the History of Medicine // Thomas Morris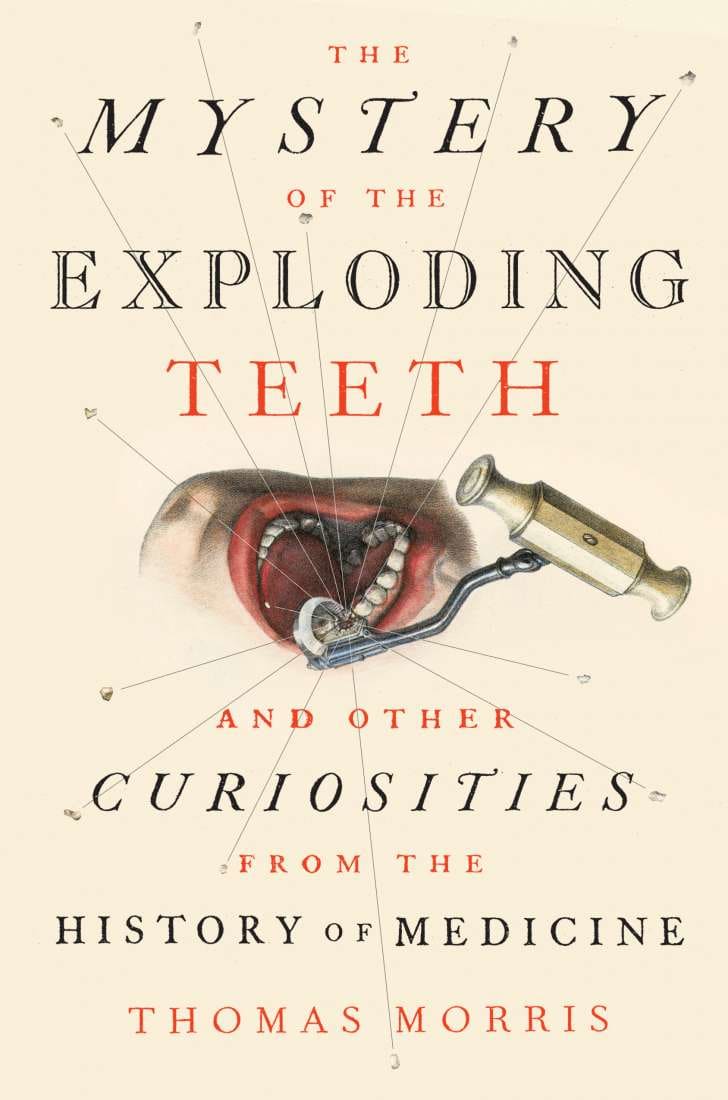 From crank cures to bizarre accidents, old medical journals are a font of true weirdness. No one knows this better than the writer and historian Thomas Morris, who collects and interprets centuries-old tales of medical mayhem in The Mystery of the Exploding Teeth. Whether the patients are glowing in the dark, vomiting fetuses, or sticking silverware in places it definitely doesn't belong, there's something for everyone—so long as you have an appetite for the past and a (very) strong stomach.
4. Becoming // Michelle Obama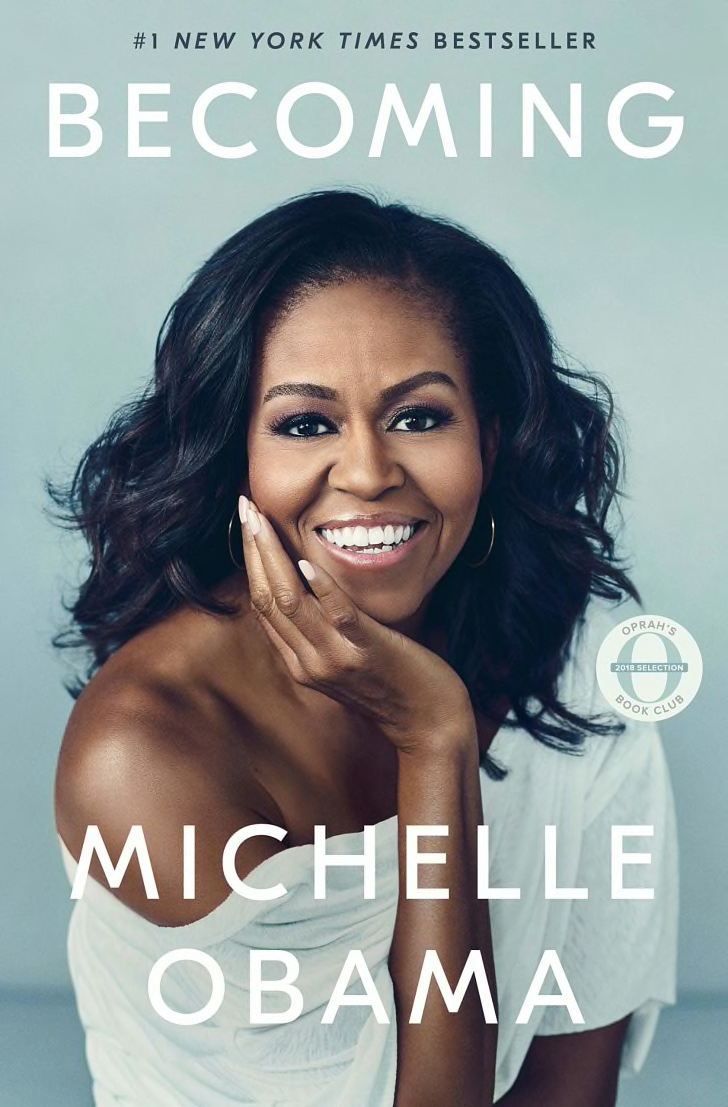 In a refreshingly open memoir, the first black woman to serve as first lady, Michelle Obama, gets candid and personal about her childhood, the highs and lows of her relationship with former President Barack, and being criticized during her time in the White House. The 426-page memoir is full of intimate details that will be new to even the biggest Obama fans, which is likely part of what earned it a spot on Oprah's Book Club and the honor of being the best-selling book of the year.
5. The Good Neighbor: The Life and Work of Fred Rogers // Maxwell King
The first biography of childhood hero and real-life saint Fred Rogers comes from Maxwell King, who previously helmed the Fred Rogers Center for Early Learning and Children's Media. This detailed account of the life and work of Mr. Rogers features some familiar, heart-warming stories, as well as original interviews and new insights into what made the television host tick. His nine-step manual on how to talk to young audiences, for instance, demonstrated his uncanny ability to think like a child.
One of the most anticipated young adult books of 2018, Children of Blood landed a film deal and inspired fans to line up at Comic Con before the novel even hit shelves. At more than 500 pages, the first book in Tomi Adeyemi's young adult Afrofuturistic trilogy isn't exactly a quick read, but you'll still find yourself racing through the rich details of the mythological world of Orïsha, where magic disappeared more than a decade before. The plot centers around lead character Zélie as she sets out to take down a power-drunk king, avenging both the magical community he murdered and her late mother.
7. Born to be Posthumous: The Eccentric Life and Mysterious Genius of Edward Gorey // Mark Dery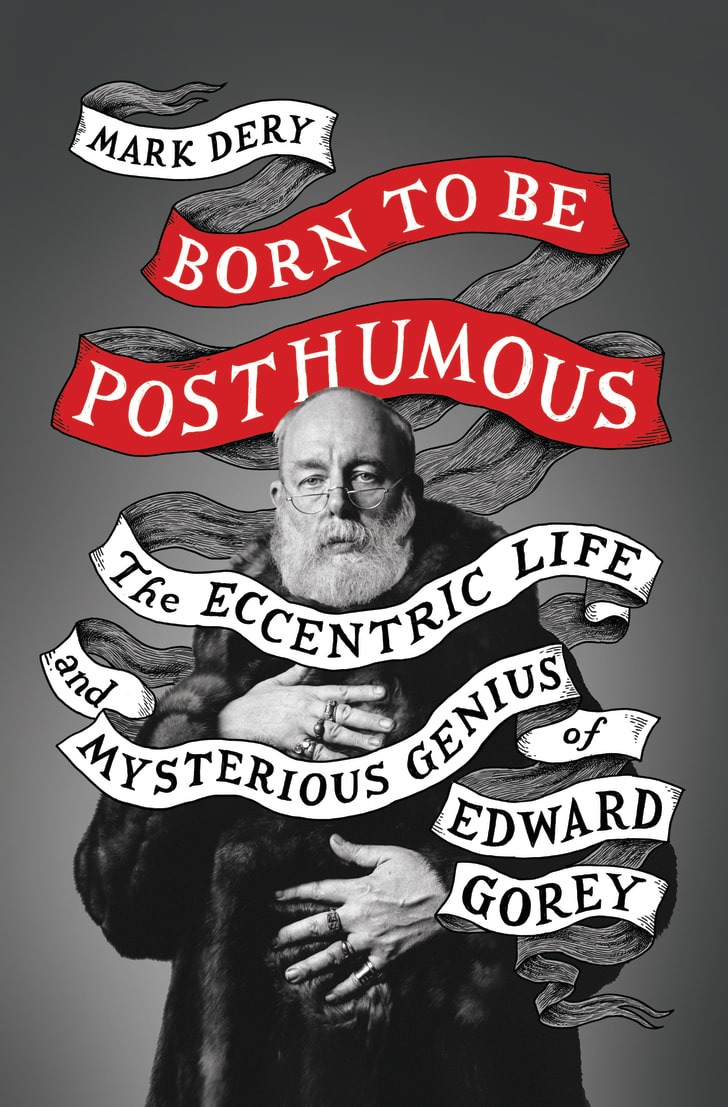 Though he would become well known for his macabre, tiny books like The Gashlycrumb Tinies, writer and illustrator Edward Gorey was a bit of a mystery, even to those who knew him. In Born to be Posthumous, Mark Dery takes the reader through Gorey's midwestern origins, his time in the Army and at Harvard, his career in New York, his enduring love of cats—and, of course, his evolution as an artist and writer—in an attempt to unravel that mystery. Through never-before-published correspondence and interviews with those who knew Gorey, Dery is able to create a fascinating portrait of the reclusive writer/artist in this compelling biography.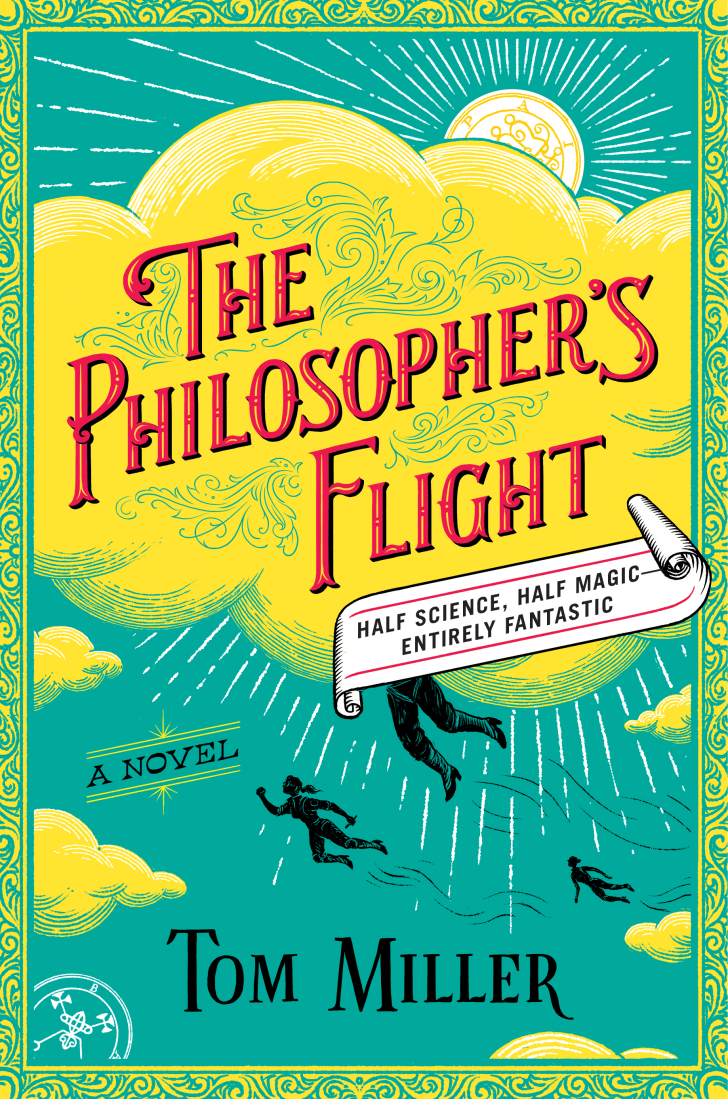 Who run the magical world? Girls—at least in this World War I-era fantasy universe, where women are better at "empirical philosophy," a form of ancient science that allows people to teleport, fly, and cast spells. But when 18-year-old Robert Weekes attempts to prove he's good enough to enroll among the budding warriors and healers at the prestigious all-girls magic school, readers are introduced to a vivid world where young adults come of age to experience romance, adventure, and college debauchery—all laced with a little wizardry. It's a must-read for fans of J.K. Rowling's Harry Potter series or Lev Grossman's The Magicians.
9. Conan Doyle for the Defense: The True Story of a Sensational British Murder, a Quest for Justice, and the World's Most Famous Detective Writer // Margalit Fox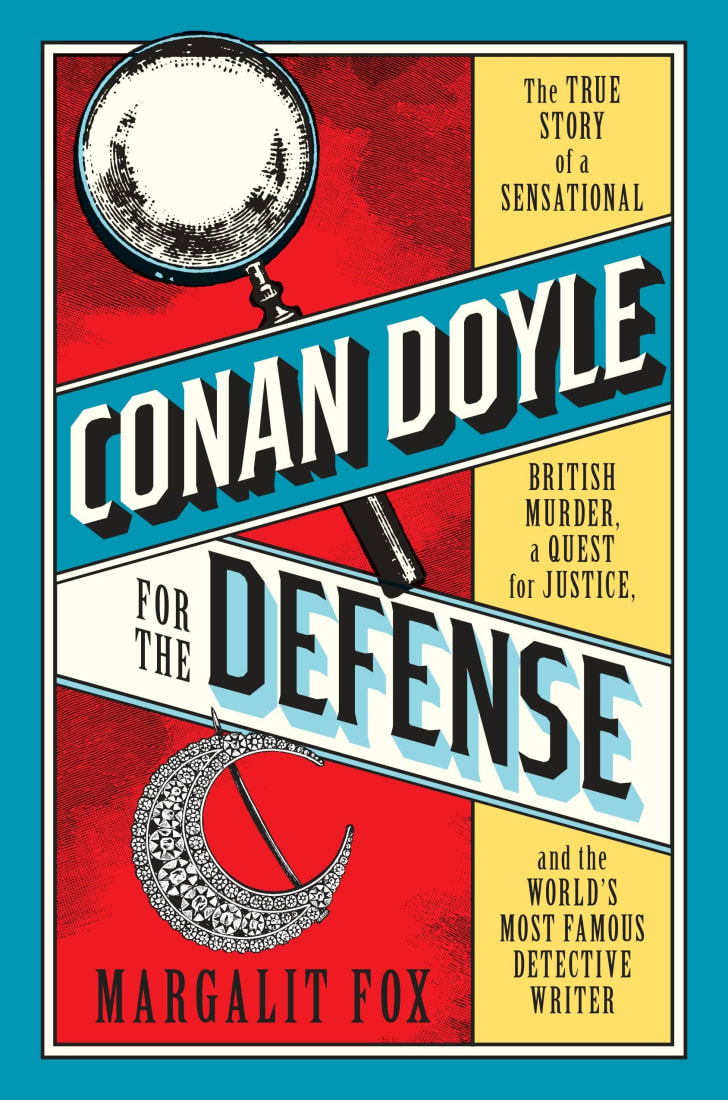 New York Times senior writer Margalit Fox tells the story of when Arthur Conan Doyle, creator of Sherlock Holmes, changed the course of a real-life murder case. Late one December evening in 1908, a wealthy older woman was brutally murdered in Glasgow. Police immediately seized on Oscar Slater, an immigrant Jewish gambler, as the culprit, based largely on the fact that he'd pawned a brooch similar to—but not matching—one taken from the dead woman's house. (Little matter that he'd pawned it before the murder actually happened.) Incensed by the shoddy police work, Conan Doyle stepped in, but it took decades for him to help Slater win his freedom. Fox deftly details how anti-Semitism and anti-immigrant sentiment helped foul the case from the beginning. Along the way, readers get insights on Conan Doyle's mind and character, as well as the evolution of our ideas about crime.
10. Barracoon: The STory of the Last "BLack Cargo" // Zora Neale Hurston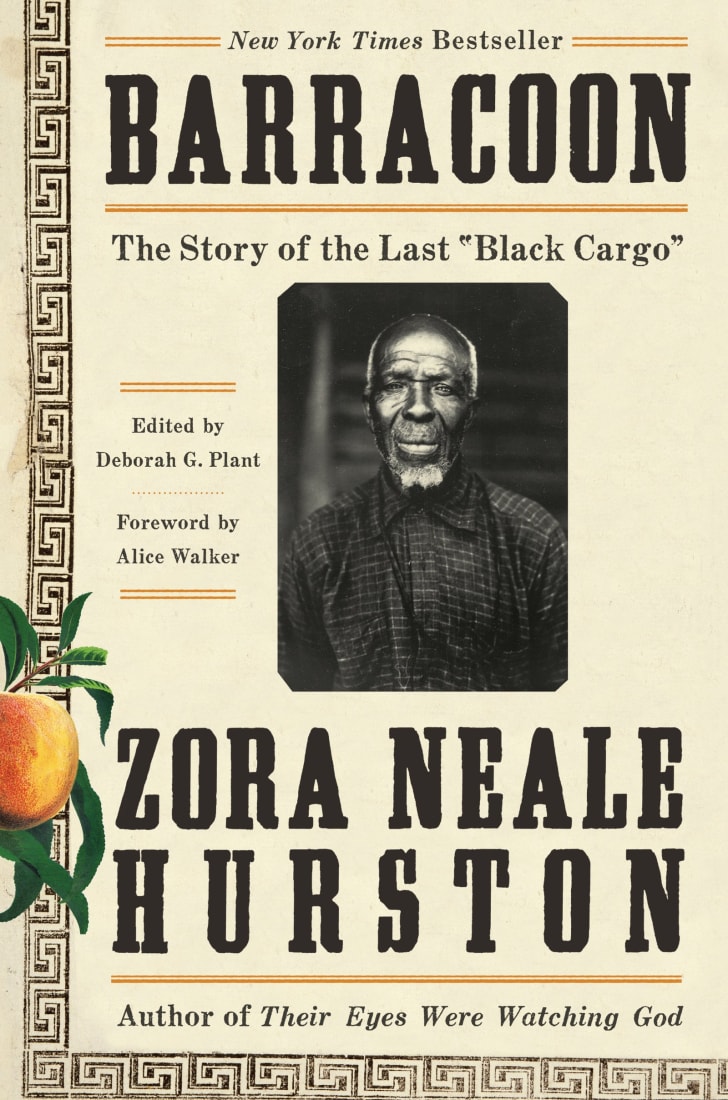 Six years before Zora Neale Hurston wrote Their Eyes Were Watching God, the famed author and anthropologist documented the true story of Cudjo Lewis, the last survivor of the last slave ship to come to America. No one wanted to touch her book back in 1931, but HarperCollins finally published it in May. Hurston spent three months interviewing Lewis at his home in Plateau, Alabama, and what followed is a remarkable firsthand account of hardship, injustice, and ultimately freedom.
11. All the Pieces Matter: The Inside Story of The Wire // Jonathan Abrams
When David Simon's HBO series The Wire aired its final episode just over 10 years ago, it was one of HBO's most criminally underseen—and undervalued—series. Sure, it has a rabid following today and can usually be found at the top of any Best TV Shows of All-Time lists, but you wouldn't have known that if you were to simply judge it by its ratings (or the lack of awards it garnered) during its five-season run. Fortunately, television audiences looking for smarter, more realistic takes on the modern crime drama have caught on to the series, making Jonathan Abrams's extensive oral history perfectly timed. All of The Wire's main players take part and share behind-the-scenes memories, giving detailed accounts of everything from the death of Wallace (Michael B. Jordan) to the infamous season-one "F*** Scene" (in which Dominic West and Wendell Pierce spend five minutes dissecting a crime scene together while exchanging nothing but the f-word).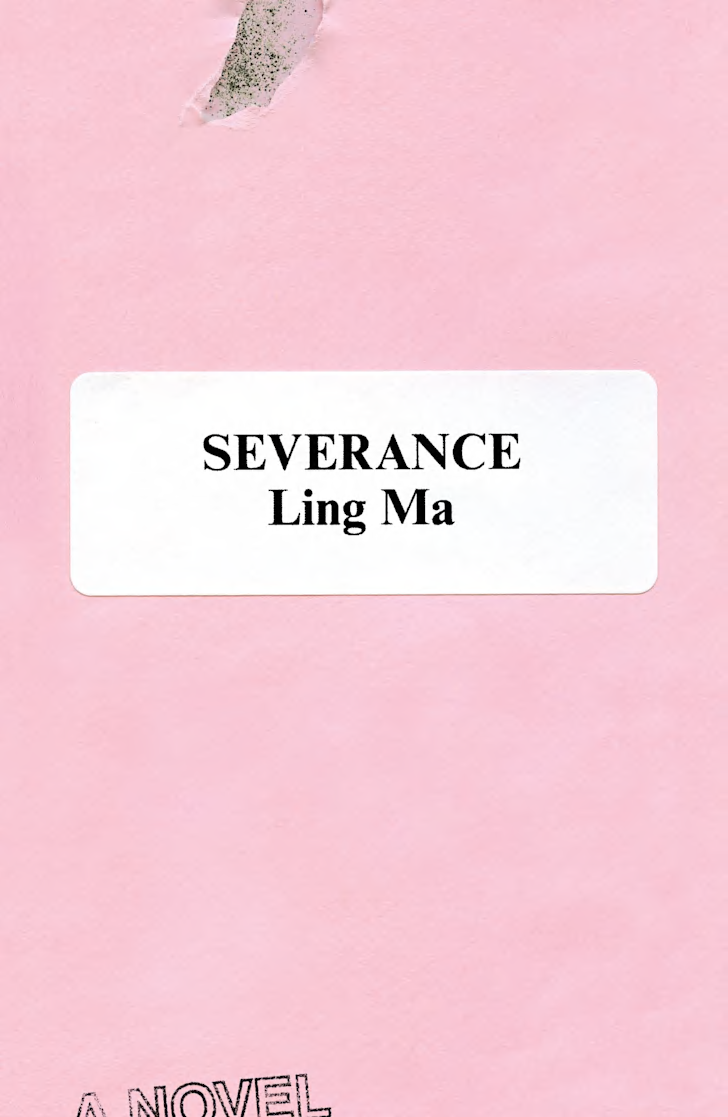 Shen Fever is a terrible (and fortunately fictional) disease that traps its victims in their routines, whether it's spreading out a family dinner or making spreadsheets. When it hits New York in 2011, Candace Chen becomes one of the last New Yorkers in the city, after her job producing specialty Bibles offers her a handsome payout to pretend the office is still functioning. She spends her time taking pictures of the abandoned city for her blog, NY Ghost. While the apocalyptic scenario drives the book forward, the novel's true heart lies in Chen's flashbacks about her parents after they immigrated to the U.S. from China. The stories combine to form a haunting tale of survival, memory, and workaday life in late capitalist New York.
13. Natural Causes: An Epidemic of Wellness, the Certainty of Dying, and Killing Ourselves to Live Longer // Barbara Ehrenreich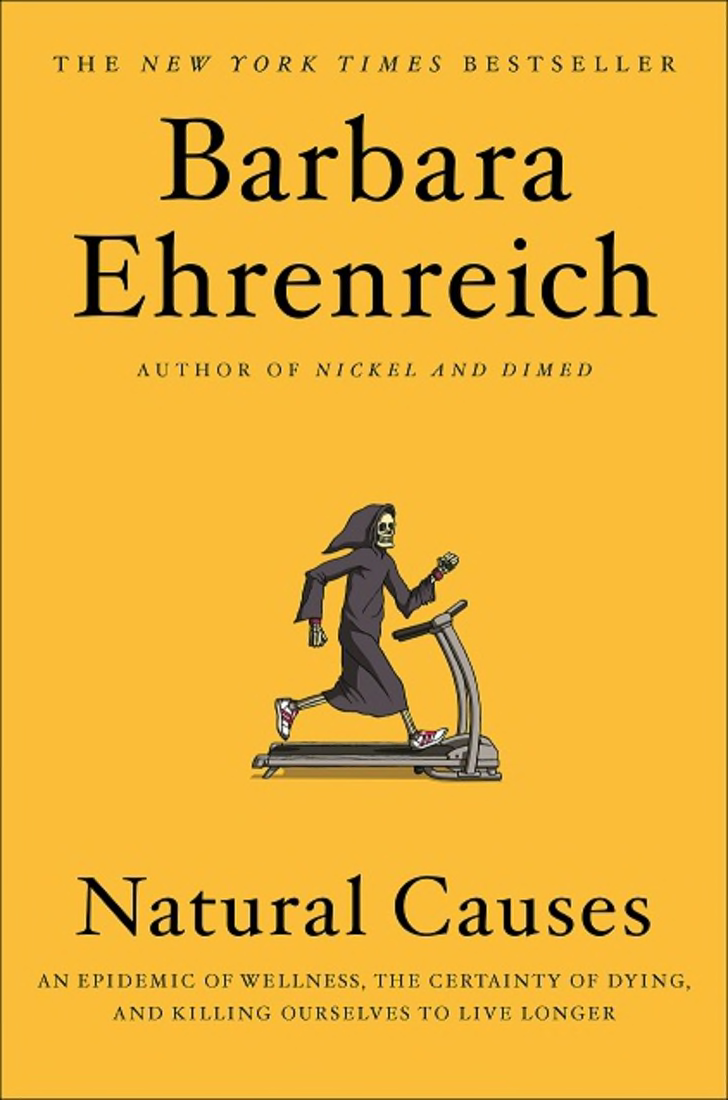 Some of Barbara Ehrenreich's past explorations have included religion, low-wage jobs in America, and the seedy underbelly of the positive-thinking movement. The 77-year-old journalist doesn't shy away from difficult topics, and her newest work of nonfiction, Natural Causes, is no exception. In it, she declares that she is old enough to die and has stopped scheduling annual exams and medical screenings. She goes on to analyze society's obsession with prolonging life at all costs, drawing from her Ph.D. in cellular immunology and experience as a breast cancer survivor to explain the cellular process of aging—and why we have less control over our bodies than we may think.
14. The Ravenmaster: My Life With the Ravens at the Tower of London // Christopher Skaife
Christopher Skaife has one of the most interesting jobs in the world: He's the yeoman warder (a.k.a Beefeater) in charge of the ravens at the Tower of London. Why do the ravens need their own keeper? According to a legend going back to Charles II, if the ravens ever leave the tower, the kingdom is doomed. Skaife weaves an entertaining look at the lives and loves of the tower's current flock—Munin, Merlina, Erin, Rocky, Jubilee II, Gripp II, and Harris—mixing insights about the surprisingly complex birds with threads of British history and folklore. Perfect for those who love natural history, London, or both.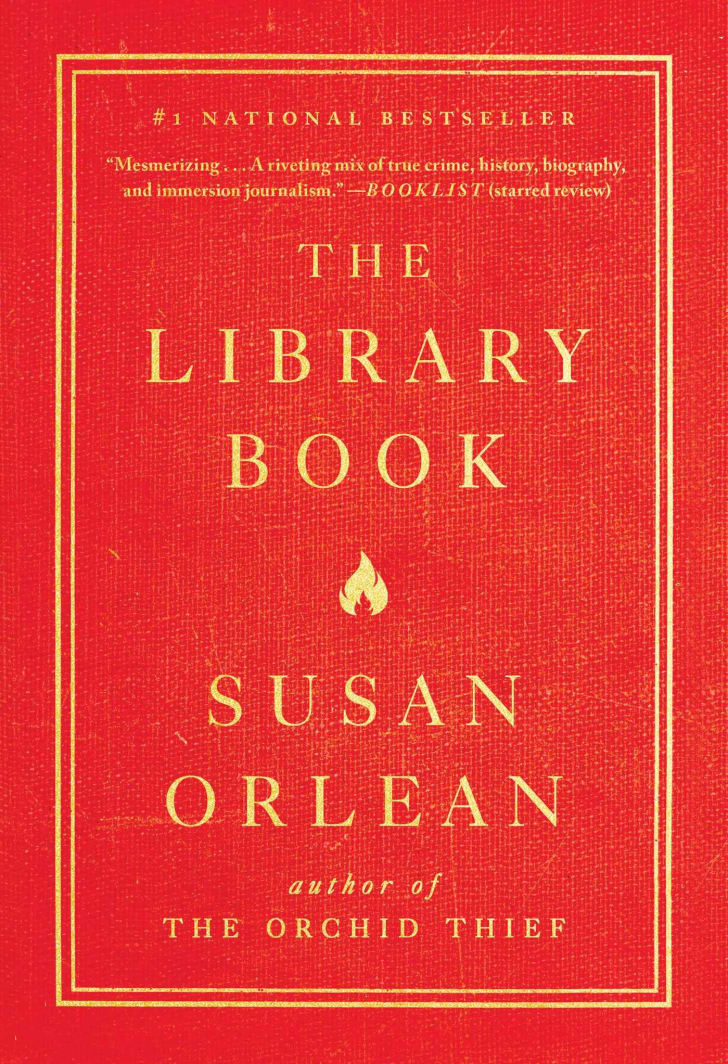 Part true crime thriller, part love letter to libraries, The Library Book interweaves an investigation of a 1986 fire at the Los Angeles Public Library—which burned for seven hours, destroying 400,000 books and damaging hundreds of thousands more—with the fascinating history of libraries, from their origins up to the current day. Author Susan Orlean not only writes about the importance and influence of libraries in her own life, but also embeds with every department of the LAPL, chatting with the people who make the institution run, showing that, these days, the modern library does much more than lend out books—it plays a vital role in the community. The Library Book is a must-read for book and library lovers everywhere.
Tayari Jones's debut novel, a finalist for the 2018 National Book Award and a summer reading recommendation from former President Barack Obama, follows newlyweds Celestial and Roy as their lives—and marriage—are turned upside down after Roy is falsely convicted of rape and sentenced to 12 years in jail. Jones weaves an emotional and powerful story about race and class issues facing a young African-American couple in the New South—and the ripple effects it has on the people around them.
16. Thanks A Thousand: A Gratitude Journey // A.J. Jacobs
Writer A.J. Jacobs is a self-improvement extremist. He can take a fairly normal resolution (learn more things! Hit the gym more often! Become more spiritual!) and go full tilt (read the entire Encyclopaedia Britannica! Be the healthiest person ever! Follow 700 biblical rules to a tee!). For Thanks A Thousand, Jacobs decided to try radical gratitude and thank every person who contributed to his morning cup of coffee—chemists, farmers, health inspectors, truckers, the EPA employee at his local water plant. Everyone. It'll make your cold, caffeinated heart grow three sizes.
17. Damnation Island: Poor, Sick, Mad, and Criminal in 19th-Century New York // Stacy Horn
New York City's Roosevelt Island wasn't always home to sports fields and high-rise apartments. In the 19th century, the 2-mile-long island in the middle of the East River was called Blackwell's, and it was the site of hospitals, prisons, and an insane asylum. In Damnation Island, author Stacy Horn uses contemporary newspaper articles, city records, and reports to take readers inside these facilities, which became overcrowded, freezing, inescapable spaces where the city's poor perished in droves. The island's notorious facilities became the subject of many exposés (journalist Nellie Bly got herself committed there for a newspaper story) and rehabilitation efforts, to no avail. Damnation Island is a bleak but fascinating look at a piece of nearly forgotten New York City history—one that will make you thankful for modern conveniences.
Korean-American writer Crystal Hana Kim's debut novel If You Leave Me was named one of the Top 10 First Novels of the year by the American Library Association. This beautifully written work of historical fiction tells the heartbreaking story of two star-crossed lovers in Korea whose relationship was forever altered by civil war. It's a story of family, love, loss, and the difficult decisions that people are forced to make during wartime.
19. The Feather Thief: Beauty, Obsession, and the Natural History Heist of the Century // Kirk Wallace Johnson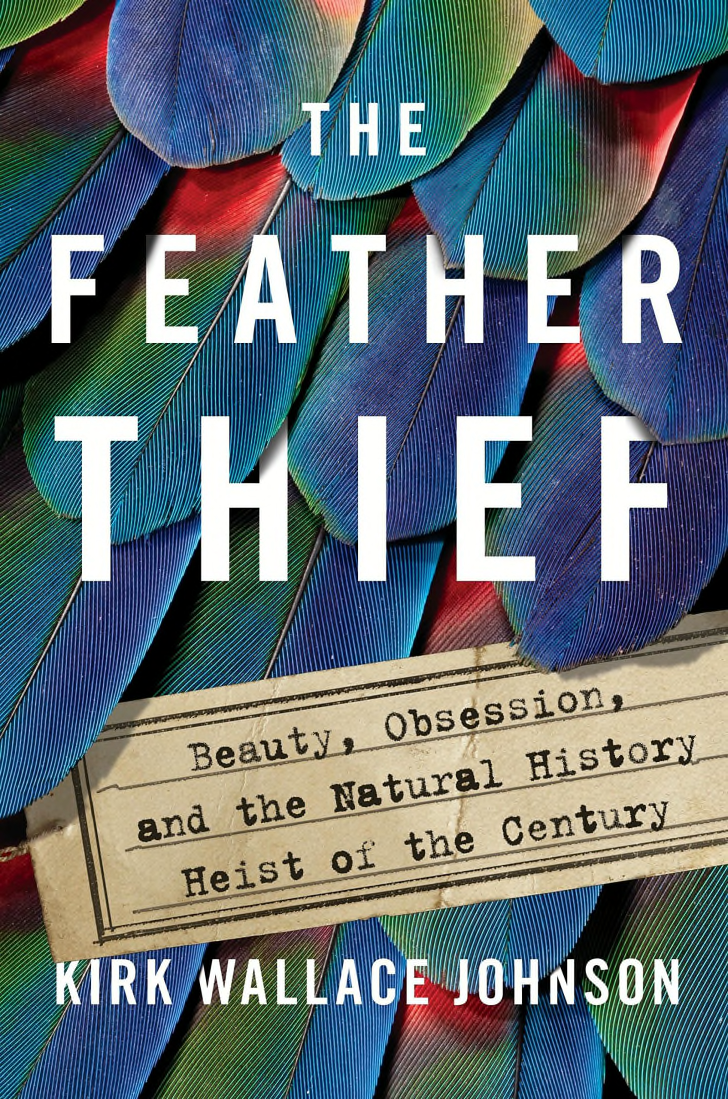 In 2009, student flautist and champion fly-tier Edwin Rist, 20, broke into a British museum and stuffed 299 rare bird skins into a suitcase, slipping out the window he'd entered. The skins, collected more than a century before, had incalculable value to the scientists who studied them. But Rist's fellow fly-tying enthusiasts, who used the feathers in their lures, were willing to put a price on them—and not ask where they came from. After Rist was arrested, some of the specimens were recovered, but a number disappeared without a trace. In The Feather Thief, author Kirk Wallace Johnson examines Rist's life, his crime, and his punishment. And just as Rist became obsessed with fly-tying, Johnson became obsessed with the case—and with tracking down the missing skins. His search for answers took him all over the world, and even put him in a room with Rist himself. Enthralling and infuriating, The Feather Thief is an almost unbelievable story that will captivate natural history lovers and true crime addicts alike.
At the outset of Chandler Klang Smith's darkly funny and gorgeously surreal debut novel, young reality star Duncan Humphrey Ripple V is all set to marry Baroness Swan Lenore Dahlberg—an arrangement their wealthy parents have been negotiating forever. But then the Dunk (as he prefers to be known) crash-lands his HowFly on a landfill island and falls in lust with the trash princess Abby, whose best friend is a vulture. Soon, the trio is fighting not just with each other but for their lives as they flee through the burned-out ruins of a dystopian metropolis, away from spectacular violence and toward, eventually, some semblance of safety and belonging. Smith's world is pure pleasure to inhabit, despite (or perhaps because of) the genetically-enhanced pets, prison riots, and fire-breathing dragons. Reviewers have called it Terry Gilliam meets William Gibson, and they're not wrong.
Although best known for her Pulitzer Prize-winning novel The Color Purple, Alice Walker's poetry is no less moving. This beautiful, bilingual collection of nearly 70 poems is presented in both English and Spanish. An ode to troubled times, the poems were written in 2015-2016 at "a time of great sadness and feelings of loss and despair," Walker divulges in an introduction. Although her subject matter is at times painful, a sense of unwavering hope courses through the anthology.
22. Good and Mad: The Revolutionary Power of Women's Anger // Rebecca Traister
"What becomes clear, when we look to the past with an eye to the future," journalist Rebecca Traister posits in the intro of her New York Times bestseller, "is that the discouragement of women's anger—via silencing, erasure, and repression—stems from the correct understanding of those in power that in the fury of women lies the power to change the world." As she traces many anger-fueled, women-started movements through time (abolition, labor, suffrage, civil rights, feminism, #metoo), Traister effectively offers up a longform cost-benefit analysis of leaning into your rage. The verdict? Live and let livid.
23. I'll Be There For You: The One About Friends // Kelsey Miller
Whether you tuned in to NBC on Thursday nights or you currently binge full seasons on Netflix, odds are you've spent time watching Friends. And though there's more than enough rightful criticism regarding the show's very of-the-era landscape (the lack of diversity, the various sexual and sexist tropes) to go around, writer Kelsey Miller takes readers behind the scenes for a more intimate look at the heart of the show. Miller examines the cast's relationships with each other and their insanely famous characters, from the show's biggest moments (like how the famous "we were on a break!" storyline impacted the dynamics for the rest of the series) to how the actors supported each other in their fight for salary parity. And, for fans of footnotes, the book is chock-full of fun facts, like how that ingenious apothecary table product placement is still bringing in money for Pottery Barn, or how Lisa Kudrow's real-life sister would often play her stand-in during Phoebe/Ursula twin scenes. For Friends and a book like this, the nostalgia will never be D.O.A.
"Why am I always being told to 'check my privilege'?" "Why can't I say the 'N' word?" "What is the model minority myth?" Even if you think you know the answers, writer Ijeoma Oluo's bestseller is an essential CliffsNotes on how to talk, approach, and consider race and racial dynamics on both the personal and the political levels. For each topic she covers, she takes the time to fully explain the problem, debunk any common misperceptions, back her claims with data, and provide guidance on how to adjust your frame of mind or become a truly informed ally. Oluo is astute and engaging, and her treatise works as a guide for people of any race, whether you need a more nuanced perspective, or perhaps just a concise, constructive argument to have ready for the holidays.
25. I'll Be Gone in the Dark: One Woman's Obsessive Search for the Golden State Killer // Michelle McNamara
Earlier this year, former police officer Joseph James DeAngelo was arrested and charged with eight murders based on DNA evidence. If he's convicted, it will close the four-decade-old hunt for the Golden State Killer—the name given to the masked man who terrorized communities in Northern and Southern California. Much of the credit is owed to true crime journalist Michelle McNamara. She scoured thousands of pages of police reports, talked with victims and investigators, obsessively chased obscure leads, and collaborated with members of true crime message boards in search of the killer. McNamara was in the midst of writing an account of her investigation when she suddenly passed away in April 2016. I'll Be Gone in the Dark was finished by an investigative journalist and McNamara's research assistant (editor's notes explain where the material came from and provide additional context). The transition between McNamara's vivid writing and her collaborator's work is somewhat jarring, but I'll Be Gone in the Dark is a compelling read nonetheless—one that ultimately helped shine a light on a notorious killer.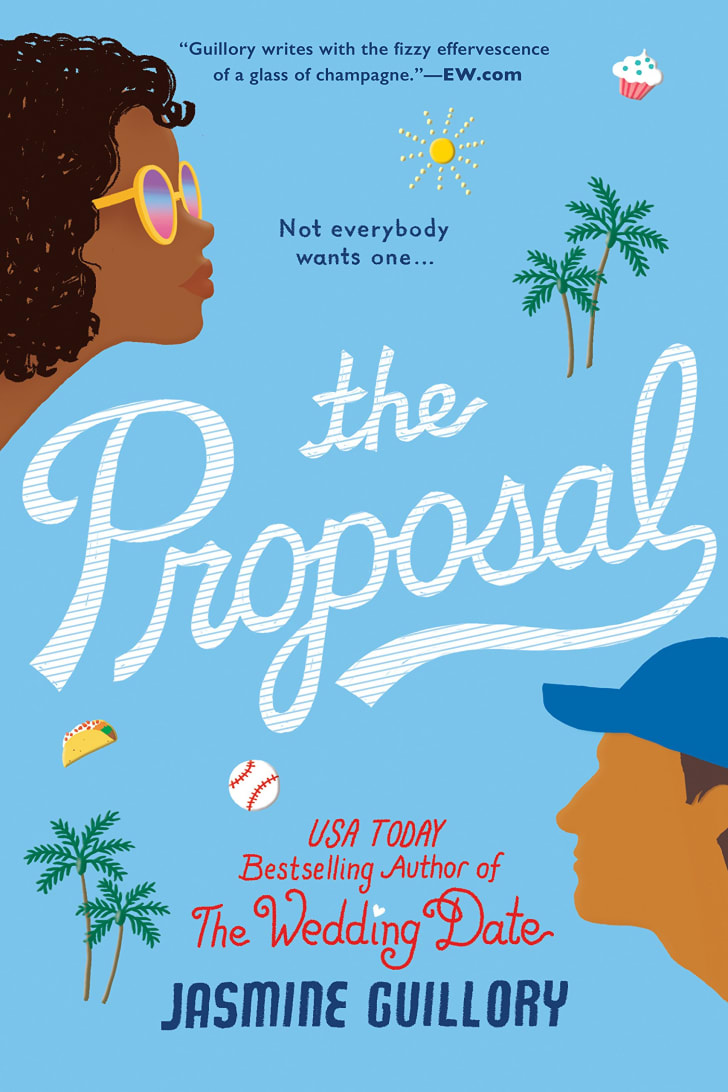 The Proposal, the second novel from New York Times-bestselling novelist Jasmine Guillory, follows freelance writer Nik in the aftermath of a public proposal gone wrong. (Her boyfriend even spells her name incorrectly.) As Nik recovers, she leans on her own strength, her diverse cast of friends—and, of course, a new potential love interest. The feminist romance touches on uncomfortable conversations about consent during courtship and works to a satisfying ending. Bonus: Fans of Guillory's first book, The Wedding Date, will get to revisit the story of beloved character Carlos.
27. In the Enemy's House: The Secret Saga of the FBI Agent and the Code Breaker Who Caught the Russian Spies // Howard Blum
In 2010, authorities arrested 10 members of a Russian spy ring operating in the U.S., an event that served as the inspiration for the TV show The Americans. But it wasn't the first time Russian spies were unmasked here: In In the Enemy's House, author Harold Blum chronicles the incredible true story of codebreaker Meredith Gardner and FBI agent Bob Lamphere, who, after World War II, systematically took down the members of a spy ring—including the Rosenbergs, who were later executed—intent on finding out the secrets of the atomic bomb. Only recently declassified, this compelling tale is mandatory reading for history buffs and fans of The Americans alike.
28. Educated: A Memoir // Tara Westover
Separated from conventional society by an isolationist family in rural Idaho, Tara Westover didn't begin her formal education until the age of 17, armed only with rudimentary home school knowledge and social awkwardness. Her appetite for knowledge proved boundless, and she eventually wound up earning her Ph.D. from Cambridge. Westover's story is a profound lesson in the merits of education—and evidence that no background is too insurmountable for your goals.
29. Fantastic Four: Behold … Galactus! // Stan Lee, John Byrne, and Jack Kirby
Giants of their field, Stan Lee and Jack Kirby collaborated on some of the most revered comics of the 1960s. This oversized, 13.5-inch by 21.5-inch hardcover collects some of their most popular Fantastic Four stories on a canvas big enough to spotlight the mighty Galactus, their planet-devouring nemesis. The back strain is worth it.
30. Homey Don't Play That!: The Story of In Living Color and the Black Comedy Revolution // David Peisner
The 1990 premiere of In Living Color on Fox was a breakthrough for both comedians of color and sketch comedy. With unprecedented access to creator and star Keenen Ivory Wayans, Peisner details the show's boundary-pushing run, its memorable characters, and the fight to skewer the sacred cows of pop culture.
31. The Cadaver King and the Country Dentist: A True Story of Injustice in the American South // Radley Balko and Tucker Carrington
In The Cadaver King and the Country Dentist, authors Radley Balko (an investigative journalist at The Washington Post) and Tucker Carrington (director of the George C. Cochran Innocence Project at the University of Mississippi School of Law) examine the cases of two innocent men convicted of horrific crimes as well as the system that put them behind bars. The key players are the titular cadaver king—Dr. Steven Hayne, a medical examiner who at one point performed the majority of Mississippi's autopsies—and country dentist—Dr. Michael West, who asserted, among other scientifically shaky claims, that he could match a killer's teeth to bite marks on the victim. A shocking and gut-wrenching exposé of the systemic racism and junk science rampant in Mississippi's courts, The Cadaver King and the Country Dentist will make you reconsider everything you think you know about the legal system.
32. Robin // Dave Itzkoff
It would take a hefty volume to detail the long and varied career of comic actor Robin Williams, and author Dave Itzkoff delivers it. Charting Williams's rise from the 1970s stand-up scene to becoming a household name during Mork and Mindy to his dramatic feature film turns, Itzkoff's 529 pages probe deep into the mind of a comedian whose seeming spontaneity was the result of years of hard work. For Williams, comedy was something he took very seriously.
33. We Are the Nerds: The Birth and Tumultuous Life of Reddit, The Internet's Culture Laboratory // Christine Lagorio-Chafkin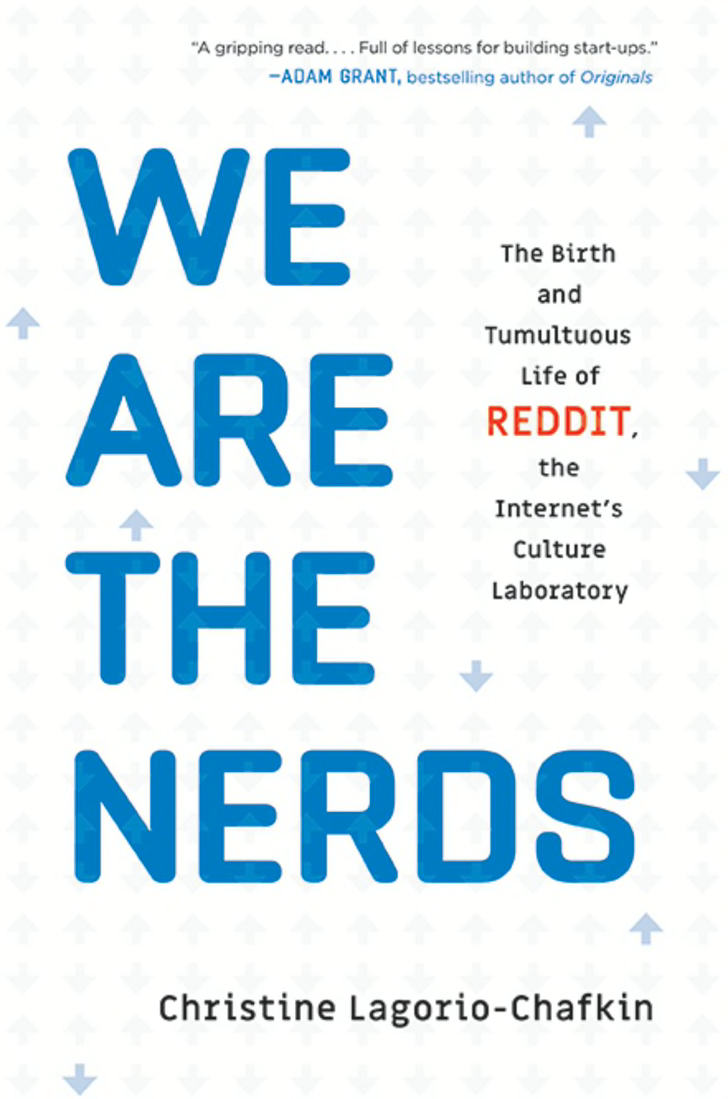 When Steve Huffman and Alexis Ohanian started Reddit in the tech factory of the Y Combinator group in 2005, they envisioned it as the front page of the entire internet. It was an audacious goal, and one that they eventually met—but not before personality conflicts and questionable business decisions nearly sunk the enterprise. Lagorio-Chafkin's assured narrative makes even crashing servers the stuff suspense thrillers are made of.
34. Beastie Boys Book // MIchael Diamond and Adam Horovitz
When parents got an earful of "(You Gotta) Fight for Your Right (to Party!)" back in the mid-1980s, many assumed (read: hoped) that the Beastie Boys would be just another passing fad. Wow, were they wrong. In fact, in the more than 30 years since their License to Ill album hit record stores, the band has expanded its grasp on popular culture well beyond the music scene. This book—a wild autobiography that is full of conversations between the band's two surviving members, Mike Diamond (Mike D) and Adam Horovitz (Ad-Rock)—embraces the many art forms the Beastie Boys and their music have infiltrated over the years, and even includes a series of recipes inspired by their Paul's Boutique album. It also, of course, pays tribute to Adam Yauch, a.k.a. MCA, the band's third member who tragically passed away from cancer in 2012 at the age of 47. Much like the band itself, the hefty book is irreverent, full of surprises, and unexpectedly deep.
35. Churchill: Walking With Destiny // Andrew Roberts
If you want to read any old biography of Winston Churchill, there are literally hundreds from which to choose. But if you're looking for a deeper exploration of the complicated man behind the myth, Andrew Roberts's latest tome—which clocks in at more than 1000 pages—does just that, but with an affection for his subject that not every Churchill biographer has offered. While it doesn't shy away from criticism, the book also paints a vivid picture of Churchill's legendary wit, loyalty, and devotion to his wife. It's an exhaustively researched study in the contradictions of a man who basked in his ability to be contradictory.
36. Sick: A Memoir // Porochista Khakpour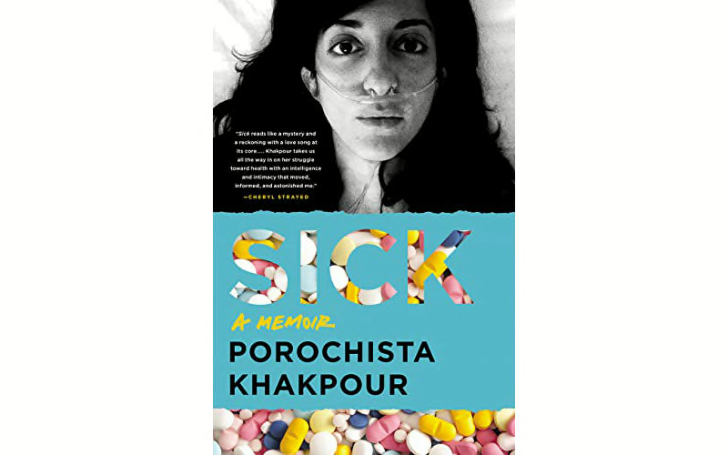 Since she was barely old enough to write, author Porochista Khakpour has always felt that there was something "off" with her body. Growing up, she battled an onslaught of random symptoms—insomnia, high fevers, tremors, fainting spells—that were initially attributed to PTSD. It was something that her parents believed would resolve itself with time, but the pain Khakpour felt on a daily basis—and the symptoms—only intensified. Then came the pain medications and an addiction to benzodiazepines. Eventually, Khakpour was diagnosed with late-stage Lyme disease. While Khakpour's book isn't necessarily a story of triumph (there is no cure for Khakpour), it is a story of survival. Anyone who has ever dealt with the debilitating one-two punch of both physical and psychological pain will find some solace, and recognition, in Khakpour's lifelong struggle with chronic illness. And for those who know or love someone who deals with such issues, it's a brilliantly honest account of the strength it takes just to get out of bed each morning.
On May 24, 2017, Denis Johnson—a Pulitzer Prize finalist—passed away at the age of 67 after a battle with liver cancer. Fortunately, he left us with The Largesse of the Sea Maiden, a collection of short stories (his first in 25 years). While his themes have always leaned toward the darker side of life, there's something slightly different about these tales—call it a kind of finality. Though concise wording and mortality have always been a part of Johnson's oeuvre, with stories like "Triumph over the Grave"—about a professor attending to his dying friend—it seems clear that Johnson had come to terms with his fate, but wasn't about to go quietly. He saved the best for last; there's not an ounce of fat on these stories. Each word is exactly where it should be, and each description is only as long as it needs to be. This collection is a reminder that there won't be another writer like him.
38. She Has Her Mother's Laugh: The Powers, Perversions, and Potential of Heredity // Carl Zimmer
Carl Zimmer, a science columnist for The New York Times, investigates the meanings of genetic inheritance in this weighty book that reads like a journey into the nature of humankind. Using historical examples, Zimmer shows how heredity was misinterpreted and manipulated by eugenicists; by sequencing his own genome, he explores the complexity of epigenetics and the social implications of DNA in the 21st century. Your 23andMe profile is more complicated than you think.
39. The Poison Squad: One Chemist's Single-Minded Crusade for Food Safety at the Turn of the 20th Century // Deborah Blum
Before the push for food safety in the late 19th century, milk was often adulterated with formaldehyde and foods were preserved with salicylic acid, the active ingredient in acne medication. Pulitzer Prize-winning science journalist Deborah Blum uncovers the movement's unsung hero, a chemist named Harvey Washington Wiley, who worked for decades to enact and enforce food safety laws that we now take for granted. This entertaining (and horrifying) account will make you think twice about your next meal.
40. Caddyshack: The Making of a Hollywood Cinderella Story // Chris Nashawaty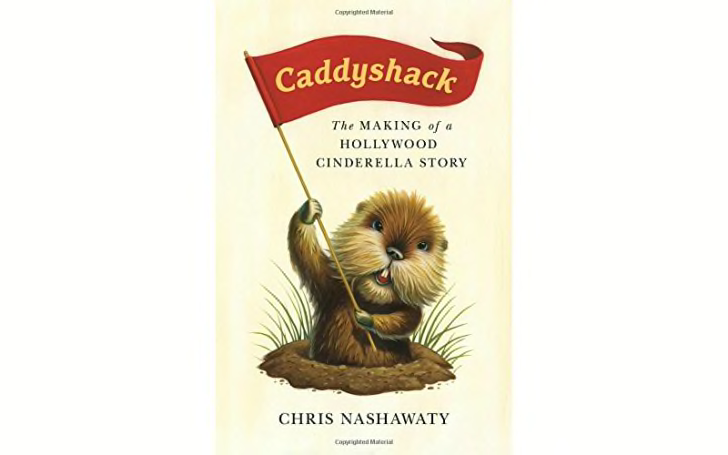 Chris Nashawaty interviewed nearly everybody involved in making the classic 1980 snob-versus-slob golf film, giving us a book that, in the words of The Washington Post, is "much more fun to read than the movie was to watch." Tracing film production from the first tee to the last hole, Nashawaty not only reveals real tensions between the straight-laced Ted Knight and the pot-smoking Rodney Dangerfield, but also details a slew of bacchanalian hijinks that occurred off-camera.
41. To the Edges of the Earth: 1909, The Race for the Three Poles, and the Climax of the Age of Exploration // Edward J. Larson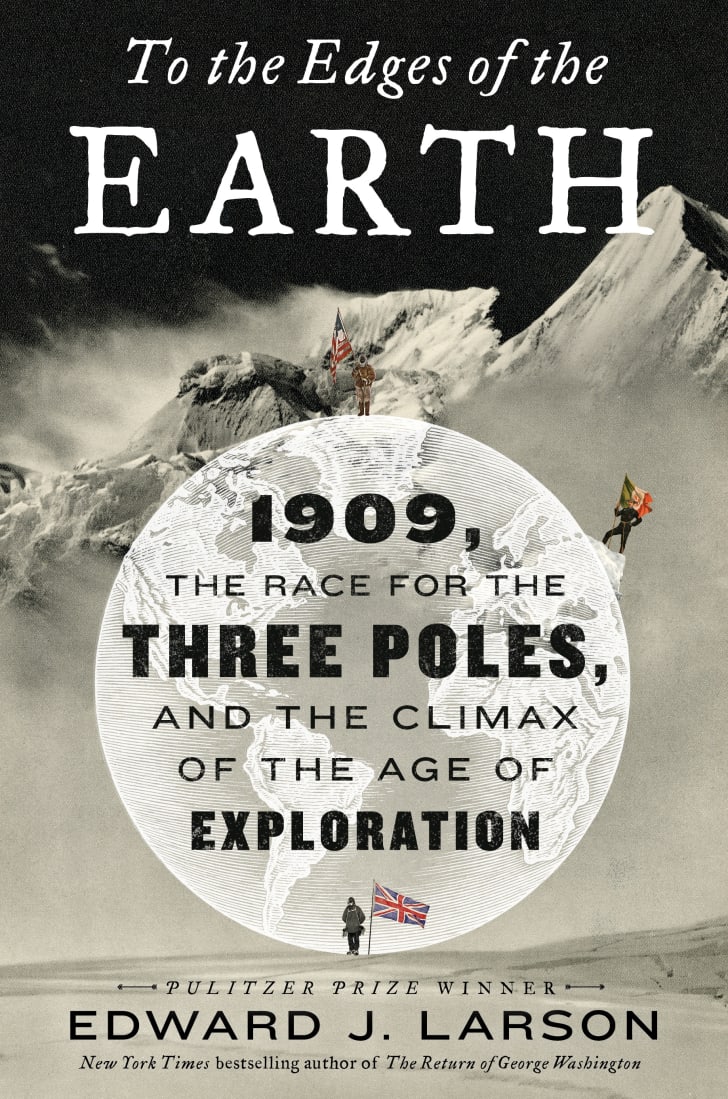 With the first summit of Everest and traverse of Antarctica still decades away, historian Edward J. Larson homes in on the year 1909 as a watershed moment in exploration. He follows legendary quests to reach the farthest points of terra firma: Robert Peary's attempt at the North Pole, Ernest Shackleton's stab at the South Pole, and Luigi Amadeo, Duke of the Abruzzi's ascent of K2, the world's second-highest peak. Characterized by insane cold, extreme danger, and the hefty egos of their leaders, the three expeditions redefined the limits of human endurance.
42. Chesapeake Requiem: A Year With the Watermen of Vanishing Tangier Island // Earl Swift
Smack in the middle of the Chesapeake Bay, Virginia's Tangier Island—and the 200-year-old crabbing community that calls the island home—is quickly disappearing. With its shoreline retreating 15 feet every year because of climate change, Tangier Island has lost two-thirds of its land since 1850 and is predicted to become unlivable by 2040. For nearly two years, Pulitzer Prize-nominated journalist Earl Swift lived among Tangier's hardy villagers and came home with this poignant tale depicting a unique culture destined to fade away.
43. The Monarchy of Fear: A Philosopher Looks at Our Political Process // Martha Nussbaum
No matter what your political stripe, chances are the state of American politics makes you feel … something. So who better to explain the current cultural moment than the world's foremost philosopher on emotions? Nussbaum, a professor at the University of Chicago, writes elegantly about the root source of your gut feelings, pinning down abstract emotions such as anger, disgust, envy, and jealousy. Along the way, she discusses everything from ancient history to modern literature.
44. The Perfectionists: How Precision Engineering Created the Modern World // Simon Winchester
In this homage to precision engineering, bestselling author Simon Winchester gives life to the unknown historical characters who helped make the world what it is today (such as the English ironmaster John Wilkinson, who helped design the machinery that made James Watts's famous steam engine work). Investigating phenomena from the dawn of interchangeable parts to the digital age, this book is perfect for people who need everything to be, well, perfect.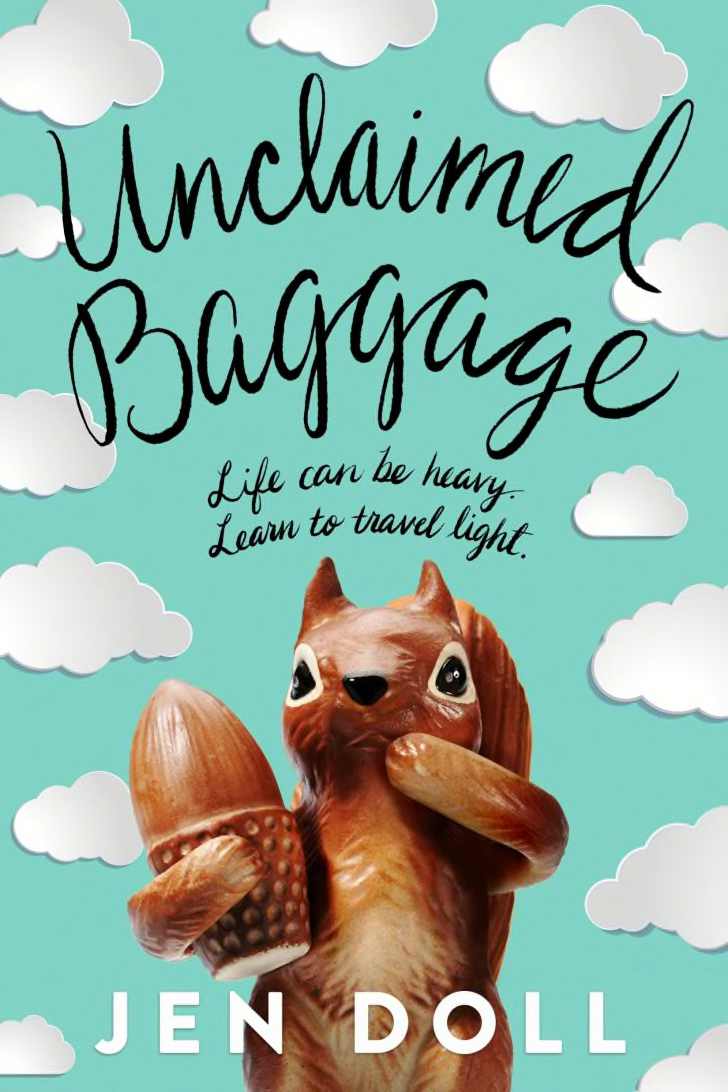 A handful of fantastic young adult novelists have graced the print and digital pages of Mental Floss—John Green and Ransom Riggs to name a couple. Now we're proud to add former magazine editor Jen Doll to that list. In this fresh and enchanting YA debut, a group of Alabama misfits find friendship while working in a store selling lost luggage. In the end, they unpack baggage of a different kind.
46. Florida // Lauren GroFF
The characters in Lauren Groff's book face a variety of challenges—from panthers to snakes to hurricanes—but they're all connected by the Sunshine State. Each short story in the collection stands on its own, but together they create a sense of place that will haunt you like the hum of an air conditioner in the Florida heat.
R.O. Kwon explores the dark side of faith in her debut novel. The relationship between Will and Phoebe, two college students, is tested when a charismatic cult leader infiltrates their lives. Kwon's prose makes even the most disturbing twists in the story an irresistible read.
48. The Merry Spinster: Tales of Everyday Horror // DANIEL Mallory Ortberg
Most classic fairy tales have dark undertones, and Daniel Mallory Ortberg embraces that in The Merry Spinster. The compilation takes familiar children's stories, like "The Velveteen Rabbit" and "The Frog Prince," and gives them a disturbing spin for modern, grown-up readers. The sense of humor Ortberg brought to The Toast, the website he cofounded, is strong in each piece.
49. The Personality Brokers: The Strange History of Myers-Briggs and the Birth of Personality Testing // Merve Emre
Whether or not you believe the Myers-Briggs personality test, The Personality Brokers is an entertaining read. Merve Emre's book won't tell you if you're an INFP or an ESTJ, but it will take you through the compelling history of the personality test, from its conception by a mother-daughter team of fiction writers to its impact on pop psychology today.
50. War on Peace: The End of Diplomacy and the Decline of American Influence // Ronan Farrow
When he wasn't breaking sexual misconduct stories for The New Yorker this year, Ronan Farrow released a Pulitzer Prize-winning book on the decline of U.S. foreign policy. War on Peace provides broad context for the state of diplomacy today, featuring interviews with influential political figures, including every living former secretary of state from Henry Kissinger to Rex Tillerson.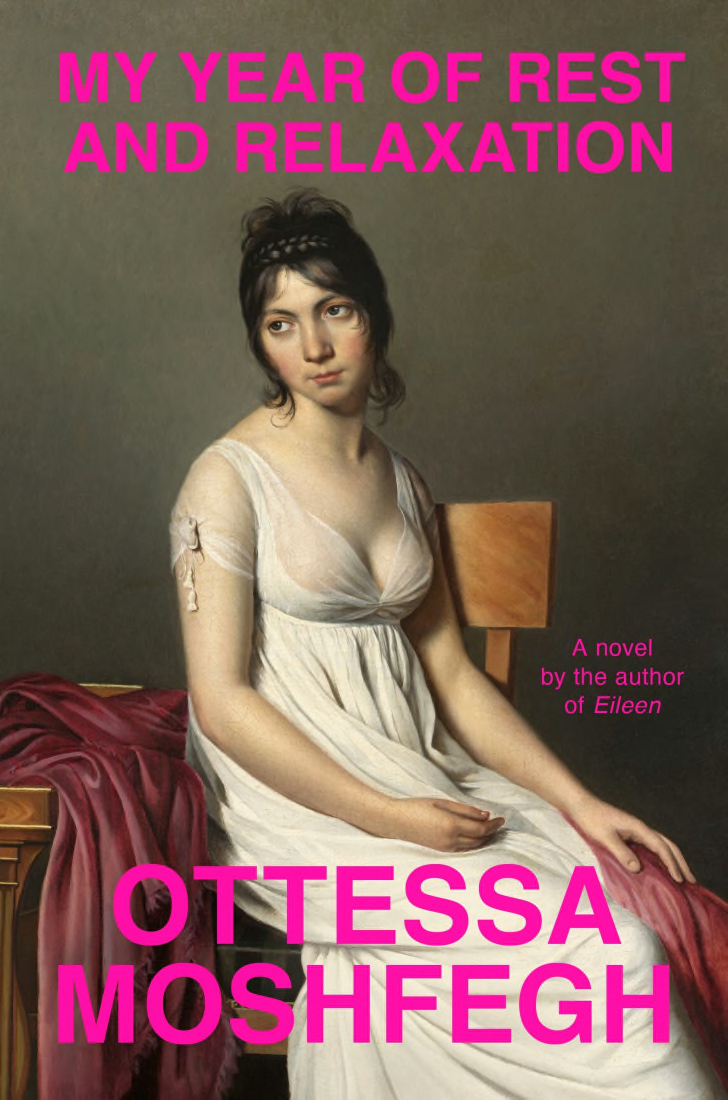 Ottessa Moshfegh's latest novel is a bleak portrait of a privileged, narcissistic, and painfully isolated young woman who decides to literally sleep away her life. With the help of a psychiatrist whose inattention and enthusiasm for doling out prescriptions borders on criminal, she locks herself in her apartment and whiles away the months in a pharmaceutical-induced blackout. Sharply observed with a wickedly dark sense of humor, the book is far from a snore.
52. See What Can Be Done: Essays, Criticism, and Commentary // Lorrie Moore
Lorrie Moore has long been known as one of America's foremost fiction writers, but her latest release represents her first book of nonfiction. Comprising essays, book reviews, cultural criticism, and other writings from throughout her career, some of the pieces date back to her days writing about Nora Ephron and Margaret Atwood for Cornell's literary magazine in the early 1980s. As she puts it in the introduction, the book is "34 years of, well, stuff." With meditations on everything from John Cheever to Lena Dunham and True Detective, it's an exhaustive survey of American culture through the work of one of our sharpest modern writers.
In The Dog in Photography: 1839-Today, they're all good boys. The book features delightful dog pics from the earliest days of photography up to the present-day, reminding us that for as long as we've had cameras, we've wanted to immortalize our favorite pooches on film. It has something for every type of dog lover, from vintage photos of dogs in top hats to photos of celebrities like Elvis Presley and Marilyn Monroe with their pups.
54. The Recovering: Intoxication and Its Aftermath // Leslie Jamison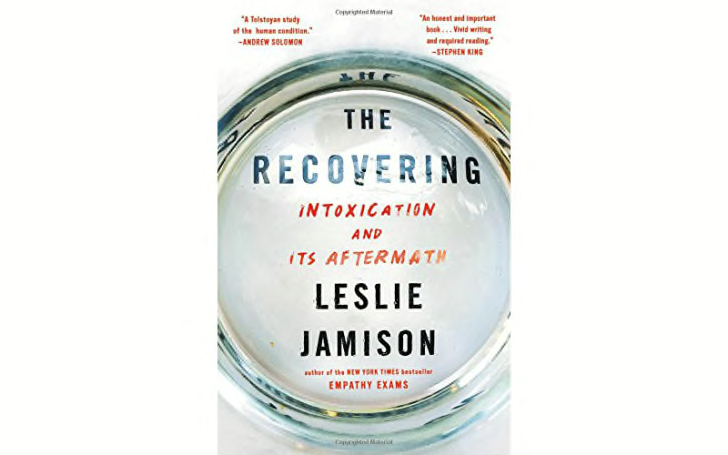 "I was trying to write a book about the ways addiction is a hard story to tell," Leslie Jamison writes in the first few pages of The Recovering, "because addiction is always a story that has already been told, because it grinds down—ultimately, for everyone—to the same demolished and reductive and recycled core: Desire. Use. Repeat." Her solution is a hefty, deeply researched book that's unlike any other addiction memoir, tracing not just the journey of her own addiction and recovery, but of the everyday Alcoholics Anonymous attendees she meets along the way. In the process, she explores the history of A.A. and U.S. drug policy, the varied societal responses to alcoholism and drug addiction, and more.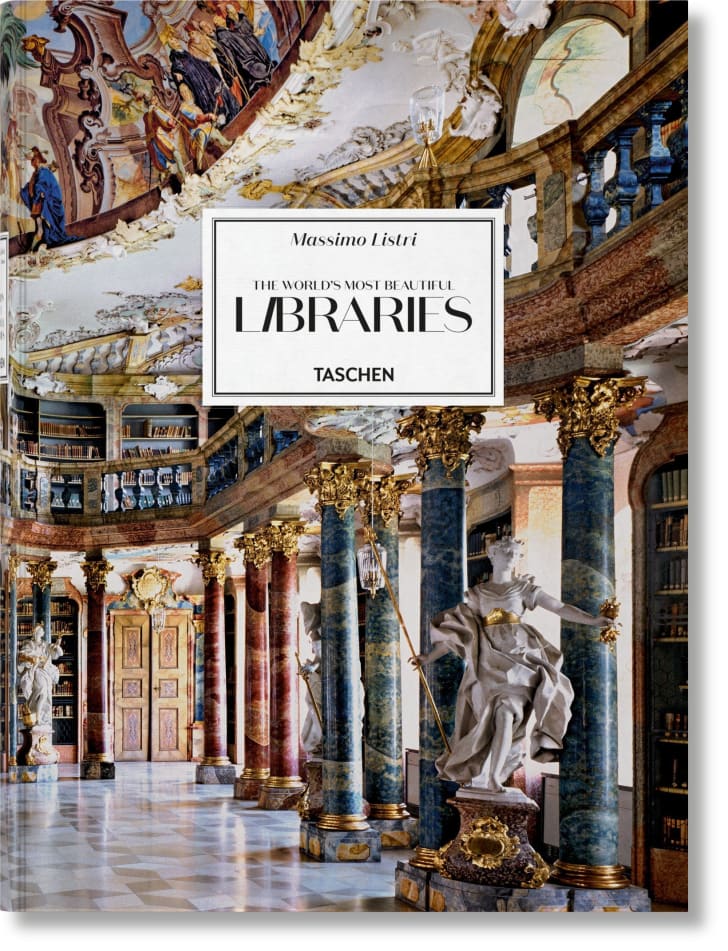 This elegant coffee table book is a bibliophile's dream. Filled with large-format photographs by noted Italian photographer Massimo Listri, it's a visual tour of some of the world's most storied archival spaces, from monastic libraries that date to the 17th century to palatial royal archives and historic public libraries you can still visit today. Get a sneak peek of some of the incredible spaces featured here.
56. True or Poo?: The Definitive Field Guide to Filthy Animal Facts and Falsehoods // Nick Caruso and Dani Rabaiotti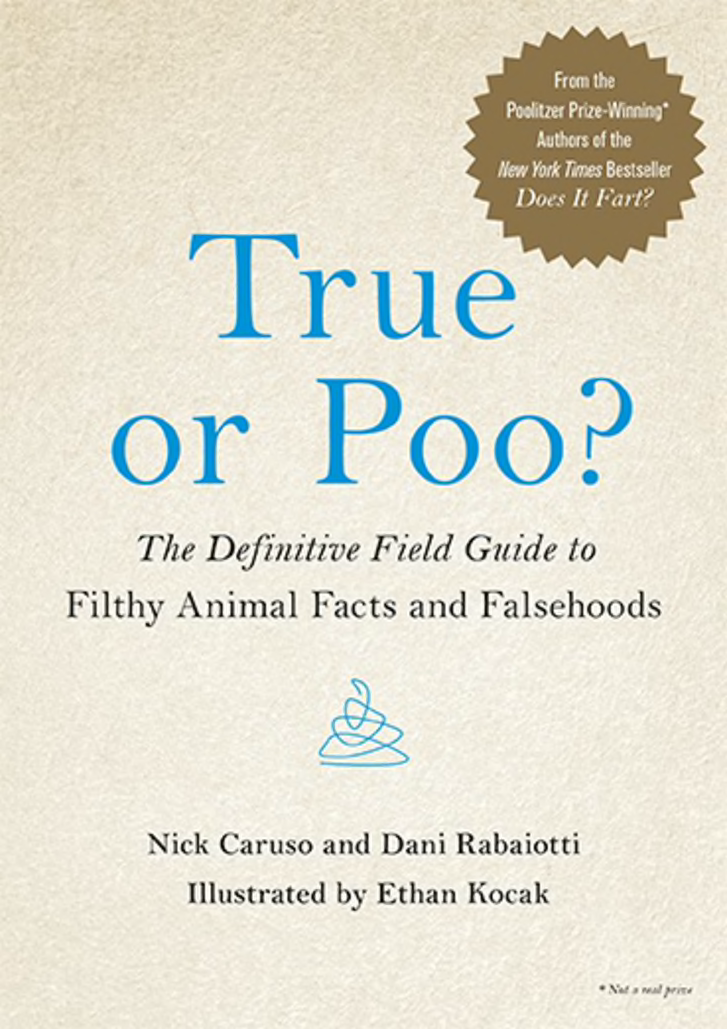 This breezy read will give you numerous unexpected insights into the animal kingdom, debunking ubiquitous myths—like the idea that if you touch a baby bird its parents will abandon it—and providing even more unreal-sounding true facts like "some fish have parasites for tongues." With whimsical illustrations and an entire section on animal digestion and excretion, it's an educational book for the whole family.
Written by Erika Berlin, April Daley, Michelle Debczak, Shaunacy Ferro, Kat Long, Bess Lovejoy, Erin McCarthy, Emily Petsko, Lucas Reilly, Jake Rossen, and Jennifer Wood.