The 16 Best Documentaries on Netflix Right Now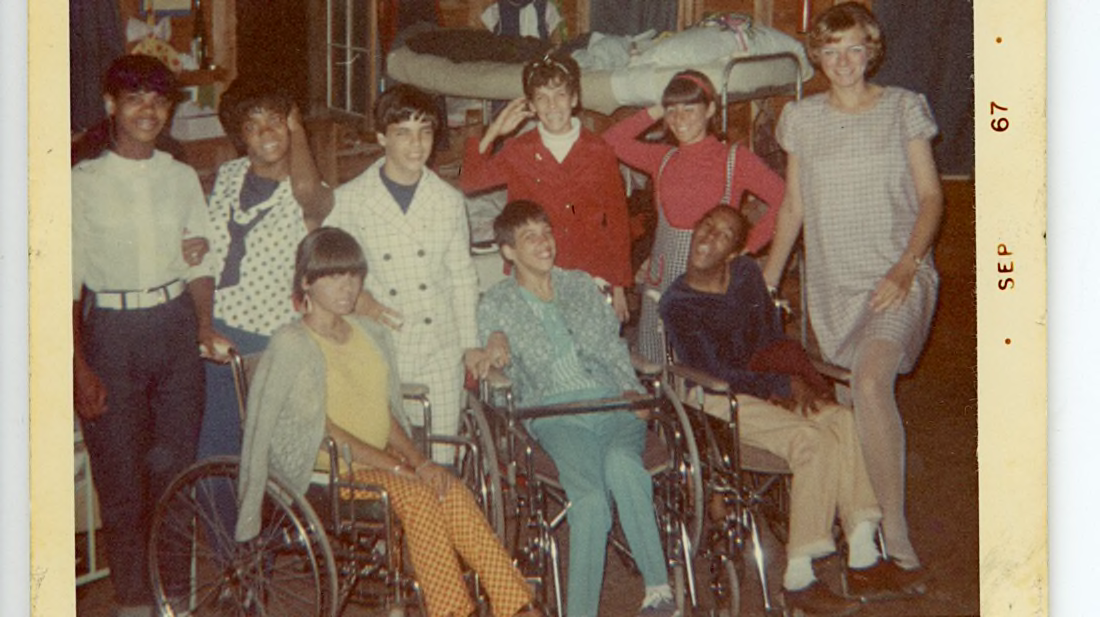 Truth is not only stranger than fiction, it's frequently more entertaining. Thanks to the Netflix acquisition team, the streaming service offers hundreds of documentaries that chronicle everything from riveting tales of true crime to stories about sports scandals and extreme Method actors. To help you sort through their formidable selection, we've selected 16 films currently streaming that will either make your jaw drop, bring a tear to your eye, or both.
South African filmmaker Craig Foster uses astounding underwater video footage to chronicle the year he spent befriending an octopus in a kelp forest. As Foster (literally) dives deeper into the aquatic world, the amazing intelligence of his tentacled subject is on full display.
The rise, fall, and resurgence of video rental giant Blockbuster Video is chronicled in this winning documentary, which takes a closer look at the nostalgic charm of the chain's sole remaining location in Bend, Oregon.
Barack and Michelle Obama executive-produced this insightful and moving portrait of Camp Jened, a summer camp in New York that welcomed kids with disabilities and helped forge a movement in the 1970s to achieve equal rights for those with physical challenges.
In 2004, Granby, Colorado, resident Marvin Heemeyer decided to strike back against a local bureaucracy he felt was targeting his automotive shop by modifying a bulldozer to become a bulletproof machine of destruction. Heemeyer's subsequent rampage, which was captured on film by local news cameras, is given context by audio recordings Heemeyer made prior to laying waste to the town.
What do you do when you find out that a large stash of cocaine worth millions has been buried somewhere on a Caribbean island? If you're one of the amateur drug smugglers in this darkly comic documentary, you try to dig it up. Florida small business owner—and budding one-man cartel—Rodney Hyden participates in his own reenactments. Tony Montana he isn't.
Sun. Models. Booze. Would-be mogul Billy McFarland promised a lot and delivered little more than cold cheese sandwiches at his 2017 music festival debacle, which collected a small fortune in admission and ancillary profits and then wound up leaving hundreds of guests stranded on an island to fend for themselves. Pairing Netflix's examination of the debacle and its fallout with Hulu's Fyre Fraud makes for a fine double feature (even if you might be left with more questions than answers).
At the height of the 1960s "space race," a private program was implemented to train women to be astronauts. The chauvinistic attitudes of the era had different ideas. This documentary takes a close look at this little-known chapter in space history.
The steroid scandal that's long plagued Major League Baseball is explained in this winning, comic-tinged documentary by director Billy Corben (Cocaine Cowboys). Dealers and dubious doctors in the orbit of players like Alex Rodriguez narrate their rise and fall while being portrayed in reenactments by adolescents.
Juan Catalan is that most compelling of true crime clichés: an innocent man being railroaded for a murder he didn't commit. With law enforcement dismissing his alibi, his lawyers make a last-ditch effort to prove that Catalan was at a Los Angeles Dodgers game at the time of the assault. How they do that—and which famous comic actor plays a role—is best left to discover on your own.
When Jim Carrey stepped into the role of the late comedian Andy Kaufman for director Milos Forman's 1999 biopic Man on the Moon, he didn't so much as imitate Kaufman as become him. That process was documented in behind-the-scenes footage that was buried in studio vaults for years and revealed here for the first time. Executives feared people would consider Carrey—who alternately charms and antagonizes people on the set by never behaving as "Jim"—as being exceptionally difficult to work with. Perhaps, but Carrey's modern-day reflections on inhabiting the eccentric Kaufman even when the film cameras weren't rolling are a fascinating study of both the performer's commitment and the nature of identity.
Acclaimed journalist Gay Talese stumbles upon what he thinks is the story of a lifetime: A Colorado motel owner named Gerald Foos who modified his guest rooms so he could spy on his occupants. Not all of Foos's recollections of his voyeur's playground hold up to scrutiny, and the film sometimes wonders who's really in control of the narrative—the directors, Talese, or the enigmatic Foos.
The issue of gender disparity in Hollywood is explored in this provocative documentary featuring Geena Davis, Reese Witherspoon, and Meryl Streep.
The cat-and-mouse game between drug testing agencies and cheating athletes is put under a microscope in director Bryan Fogel's Oscar-winning documentary, which uncovers the lengths competitors will go to in order to push past their physical limits. As Fogel digs deeper into the world of pro cycling and its high-ranking political influences, you may discover that drugs are so pervasive that athletes aren't necessarily looking to cheat—they're simply looking to even the playing field.
Heir to the du Pont fortune, John du Pont spent much of his time and some of his wealth on his passion for amateur wrestling. But when he feels betrayed by standout Olympian Dave Schultz, DuPont's obsession with the sport and its athletes turns fatal.
15. 13th (2016)
Director Ava DuVernay delivers a powerful (and Oscar-nominated) indictment of the U.S. justice system and takes a closer look at how incarceration and sentencing feeds into widespread inequality. Peering through DuVernay's lens, viewers may feel the scales of justice are tipped in favor of privatized and profiteering prisons.
In the 1970s, Kurt Russell's father, Bing Russell, started a rogue minor league baseball team, the Portland Mavericks. Playing without any Major League affiliation, the ragtag team barnstormed their way through several seasons, with an electric group of MLB castoffs making up the roster. It's a fun look at a group that rivals the Bad News Bears in dropping the ball.
This story was originally published in 2019; it has been updated for 2021.