15 Incredible Destinations for Fall Foliage Around the World
As summer fades and cool air fills our lungs, nothing beats gazing at a colorful sea of autumn leaves. Here are 15 places you'll want to add to your global leaf-peeping bucket list.
1. Adirondack Park // New York, United States
This upstate New York park features breathtaking mountains, pristine lakes, and some intriguing history. The nearly 6 million-acre preserve covers more area than Yellowstone, Everglades, Glacier, and Grand Canyon national parks put together. In the northern regions, fall foliage tends to peak in late September; farther south, you'll still find fiery hues well into October.
2. Tofuku-ji Temple // Kyoto, Japan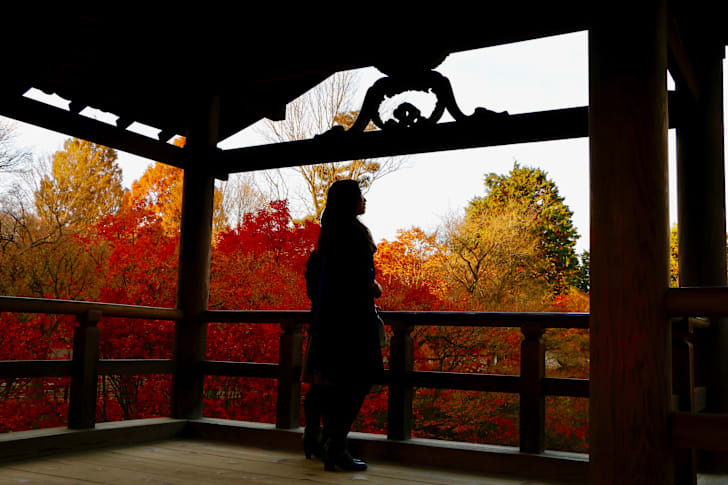 Cherry blossom season isn't the only time Japan's trees shine. Kyoto's world-famous beauty is on full display every autumn. The second half of November is the peak time for leaf peeping in the "City of 10,000 Shrines." The maple leaves around Tofuku-ji Temple carpet the earth with their vivid red leaves.
3. Canadian Rocky Mountains // Alberta, Canada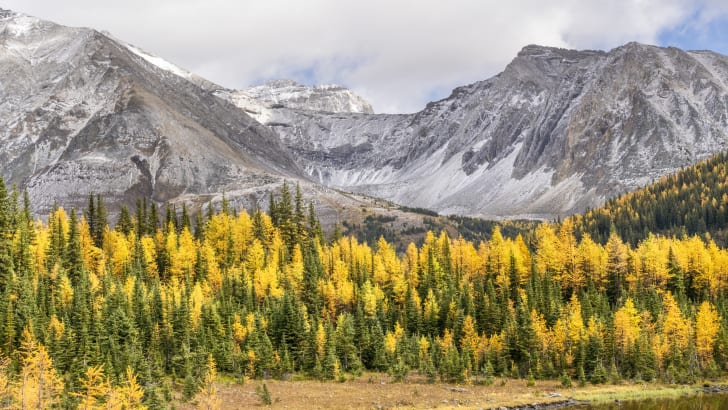 This stunning UNESCO World Heritage area is a blend of various national and provincial parks. The staggering peaks and alpine lakes are a year-round wonder. In Jasper National Park, the larch needles start changing colors in late August; other parks begin displaying their golden tones between September and early October.
4. Glen Affric // Cannich, Scotland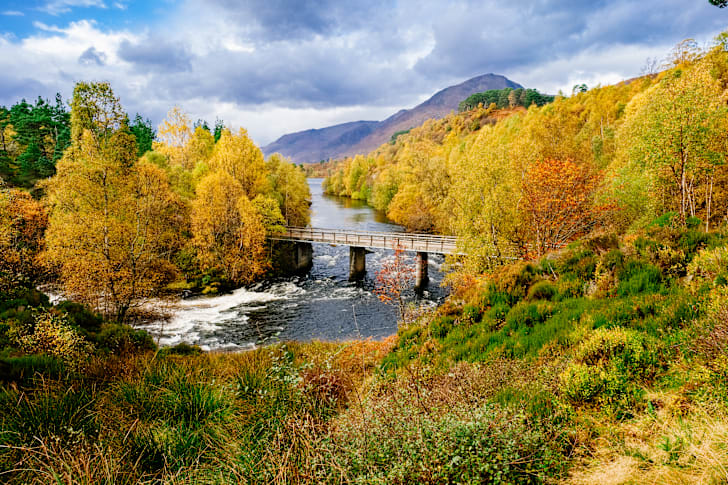 Each autumn, the aspens within this ancient woodland add pops of yellow to the sea of Caledonian pines. Your Scottish Highland leaf peeping experience will likely be soundtracked by the roars of rutting red deer stags.
5. The Great Wall of China // Huairou District, China
Let's face it, the Great Wall's impressive any time of year. Still, it looks truly magical against a backdrop of orange and crimson trees. The Mutianyu portion of the wall is particularly forested, so it's your best bet for some awe-inspiring autumnal views. Peak foliage usually occurs between mid-October and mid-November.
6. The Canal du Midi // Toulouse, France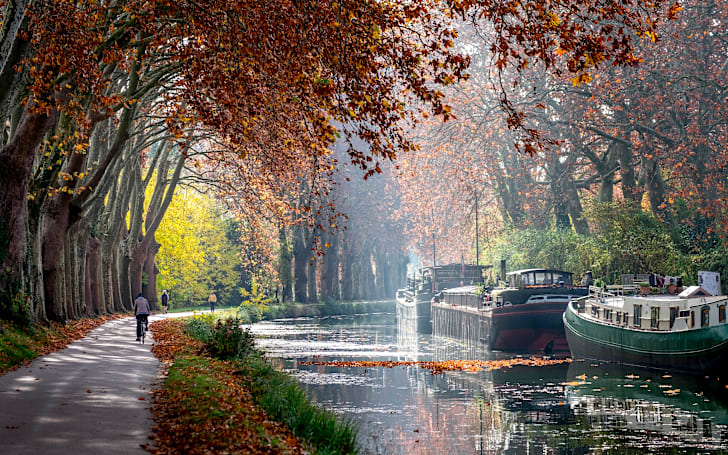 Among the world's oldest working canals, this waterway has been used since the mid-17th century. In autumn, you can glide beneath a canopy of orange and red leaves.
7. Monti Cimini // Lazio, Italy
This volcanic landscape is dotted with soothing hot springs and old Etruscan ruins. It's about an hour away from Rome, and each fall, the beech forests become cloaked in yellow-golden leaves.
8. Lofoten Islands // Norway
This Arctic archipelago is a traveler's dream any time of year. But the weeks before the endless summer sun morphs into winter's relentless darkness, the landscape briefly transforms into an autumnal wonderland. Fall also brings the Northern Lights, which often become visible in September.
9. Jirisan National Park // Hadong County, South Korea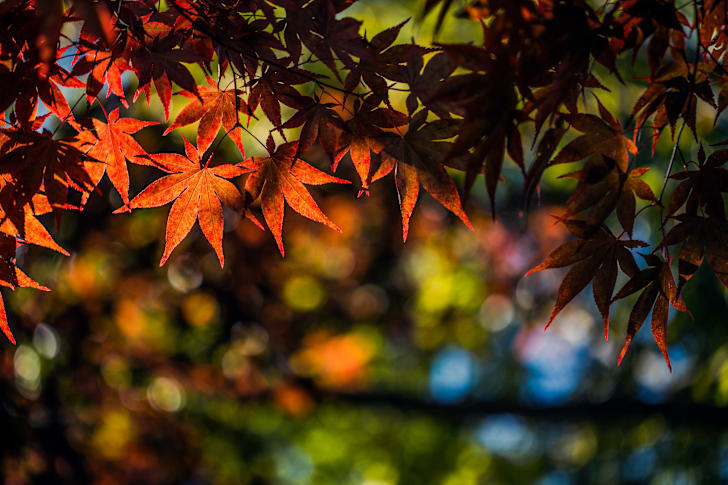 The name of the famous mountain within this national park literally means "the mountain of the odd and wise people." Unsurprisingly, Jirisan has attracted plenty of mystics over the years. There's enough serenity to go around up there.
10. Michigan's Upper Peninsula // Michigan, United States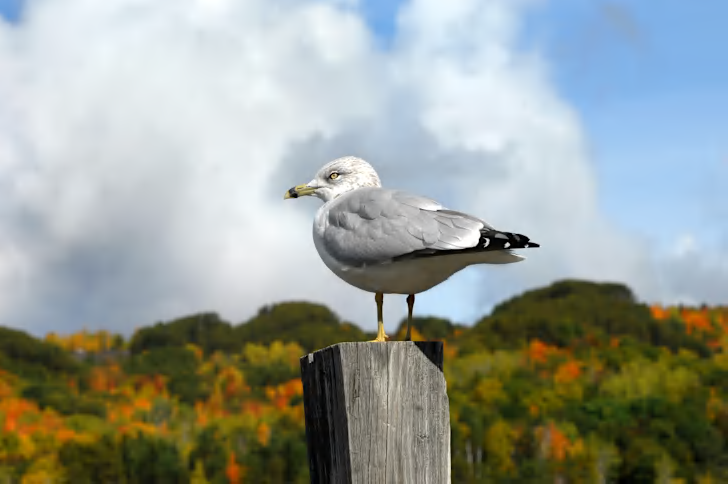 The Wolverine State puts its best foot forward when fall tourism season kicks in, offering guided trips throughout the Upper Peninsula. You can plan a road trip and hit various parks. Aim to go between mid-September and mid-October.
11. Hohenzollern Castle // Bisingen, Germany
This castle's undergone some extensive remodeling and remains one of Germany's most popular attractions. Its perch atop a hill offers a prime vantage point for viewing the countryside's changing landscape.
12. The Swiss Alps // Switzerland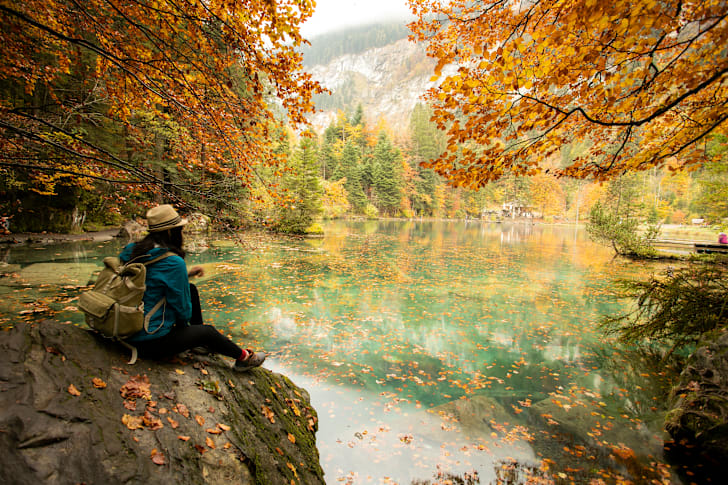 Rest assured, you can hike through the Alps without dragging a singing nanny in tow. The hills usually come alive with fall colors throughout October.
13. Ordesa y Monte Perdido National Park // Huesca, Spain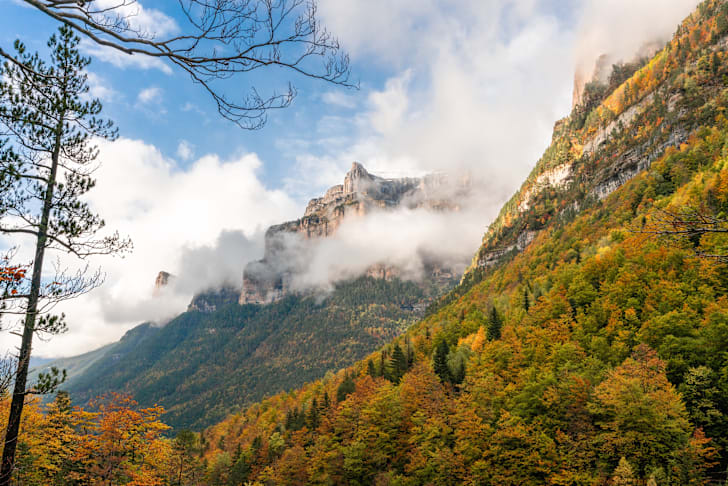 Spain's first national park is home to a dazzling variety of wildlife, along with some lovely waterfalls.  
14. Acadia National Park // Mount Desert Island, Maine
The only national park in the northeastern U.S. bursts with color in October. Crisp air and vibrant red, orange, and golden leaves make for an awe-inspiring hiking experience. You can trek up the East Coast's highest peak or take a leisurely stroll along Acadia's miles of carriage roads.
15. Algonquin Provincial Park // Ontario, Canada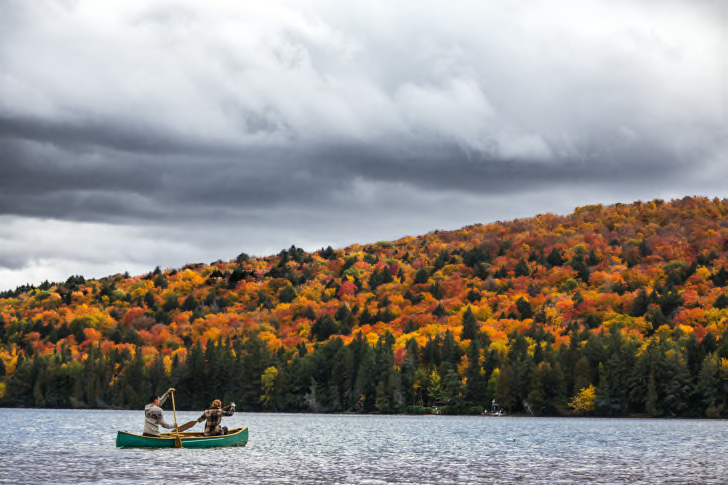 You can hike, camp, and canoe throughout this beautiful Canadian park. From mid-September through mid-October, the trees put on a breathtakingly colorful show.
A version of this story was originally published in 2015; it has been updated for 2021.