10 of the Best Indoor and Outdoor Heaters on Amazon
With the colder months just around the corner, you might want to start thinking about investing in an indoor or outdoor heater. Indoor heaters not only provide a boost of heat for drafty spaces, but they can also be a money-saver, allowing you to actively control the heat based on the rooms you're using. Outdoor heaters, meanwhile, can help you take advantage of cold-weather activities like camping or tailgating without having to call it quits because your extremities have gone numb. Check out this list of some of Amazon's highest-rated indoor and outdoor heaters so you can spend less time shivering this winter and more time enjoying what the season has to offer.
Indoor Heaters
1. Lasko Ceramic Portable Heater; $20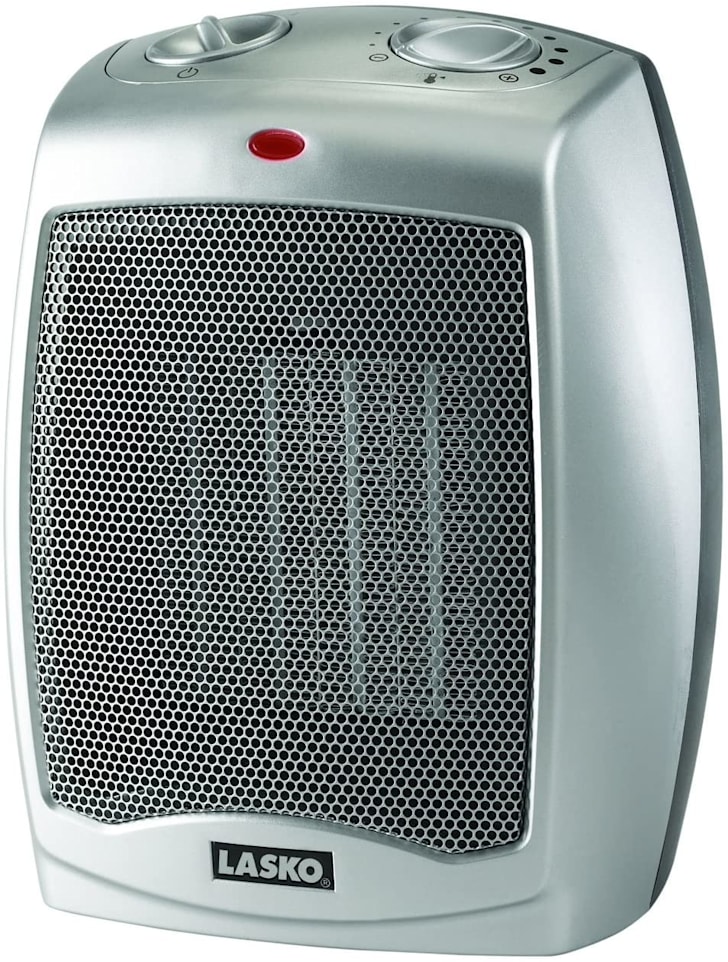 This 1500-watt heater from Lasko may only be nine inches tall, but it can heat up to 300 square feet of space. With 11 temperature settings and three quiet settings—for high heat, low heat, and fan only—it's a dynamic powerhouse that'll keep you toasty all season long.
Buy it: Amazon
2. Alrocket Oscillating Space Heater; $25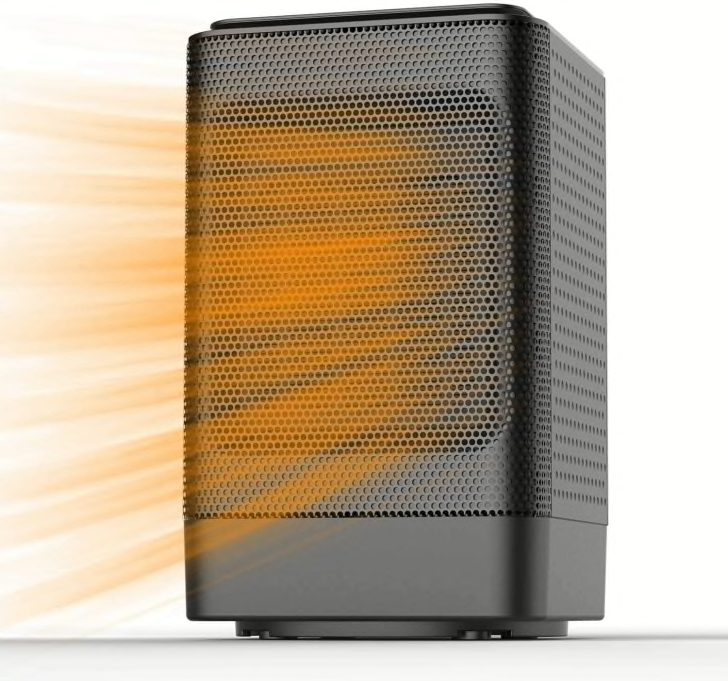 Alrocket's oscillating space heater is an excellent addition to any desk or nightstand. Using energy-saving ceramic technology, this heater is made of fire-resistant material, and its special "tip-over" safety feature forces it to turn off if it falls over (making it a reliable choice for homes with kids or pets). It's extremely quiet, too—at only 45 dB, it's just a touch louder than a whisper. According to one reviewer, this an ideal option for a "very quiet but powerful" heater.
Buy it: Amazon
3. De'Longhi Oil-Filled Radiator Space Heather; $79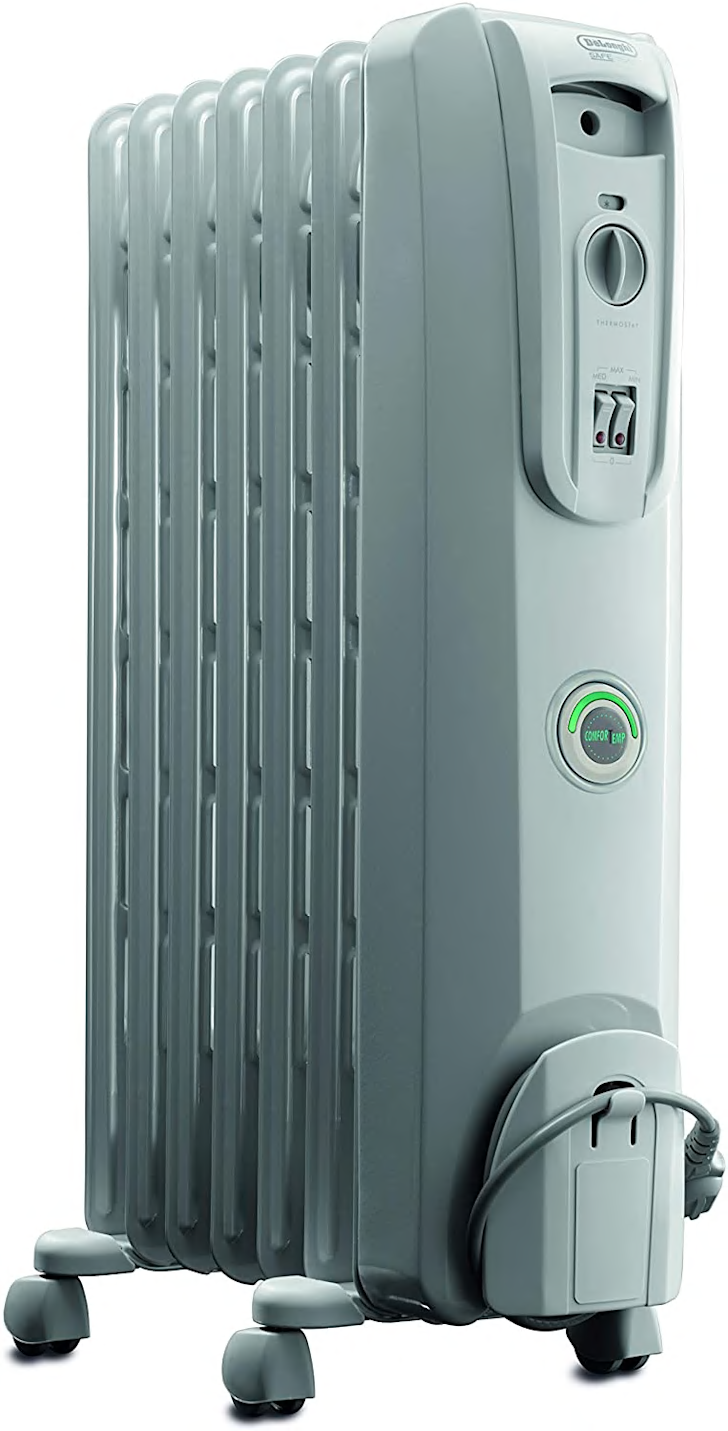 If you prefer a space heater with a more old-fashioned vibe, this radiator heater from De'Longhi gives you 2020 technology with a vintage feel. De'Longhi's heater automatically turns itself on when the temperatures drops below 44°F, and it will also automatically turn itself off if it starts to overheat. Another smart safety feature? The oil system is permanently sealed, so you won't have to worry about accidental spills.
Buy it: Amazon
4. Aikoper Ceramic Tower Heater; $70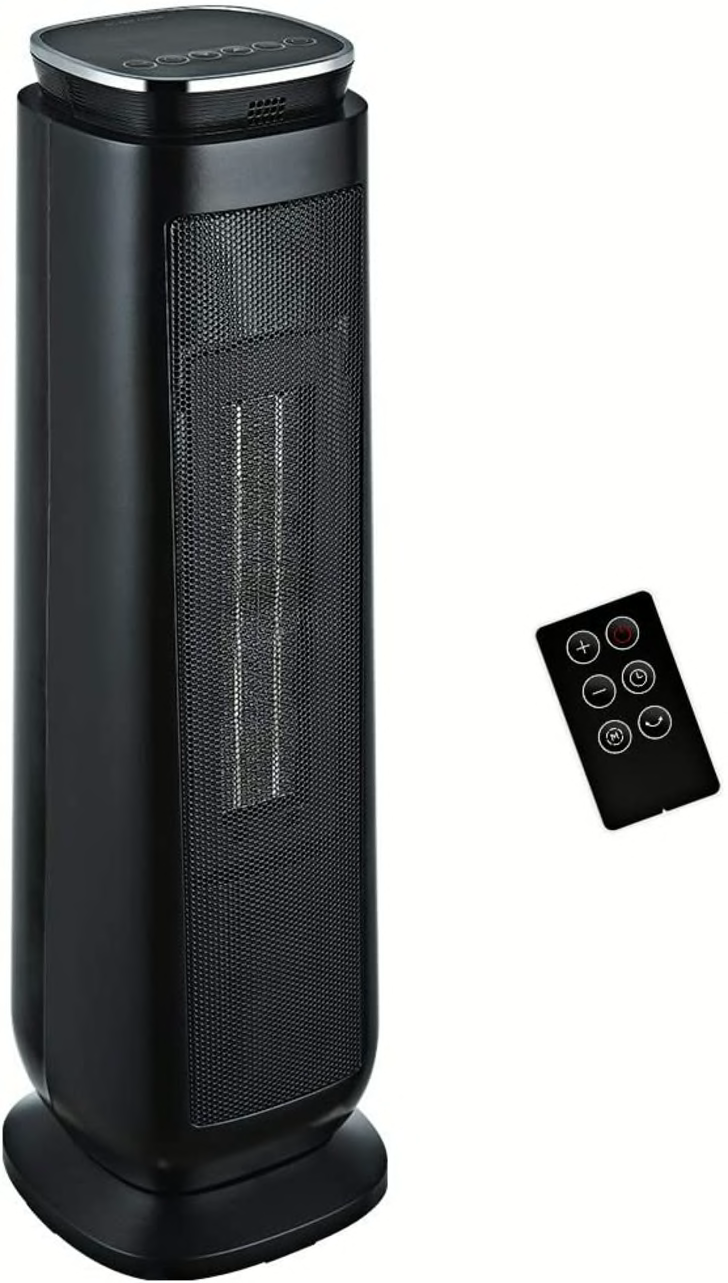 Whether your room needs a little extra warmth or its own heat source, Aikoper's incredibly precise space heater has got you covered. With a range of 40-95°F, it adjusts by one-degree intervals, giving you the specific level of heat you want. It also has an option for running on an eight-hour timer, ensuring that it will only run when you need it.
Buy it: Amazon
5. Isiler Space Heater; $37
For a space heater that adds a fun pop of color to any room, check out this yellow unit from Isiler. Made from fire-resistant ceramic, Isiler's heater can start warming up a space within seconds. It's positioned on a triangular stand that creates an optimal angle for hot air to start circulating, rendering it so effective that, as one reviewer put it, "This heater needs to say 'mighty' in its description."
Buy it: Amazon
Outdoor Heaters
6. Mr. Heater Portable Buddy; $104

Make outdoor activities like camping and grilling last longer with Mr. Heater's indoor/outdoor portable heater. This heater can connect to a propane tank or to a disposable cylinder, allowing you to keep it in one place or take it on the go. With such a versatile range of uses, this heater will—true to its name—become your best buddy when the temperature starts to drop.
Buy it: Amazon
7. Hiland Pyramid Patio Propane Heater; Various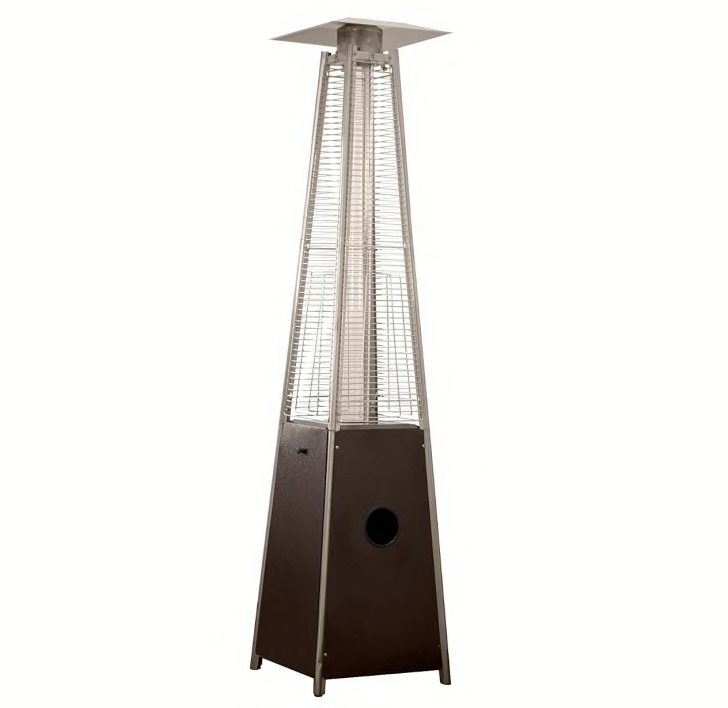 The cold's got nothing on this powerful outdoor heater. Hiland's patio heater has a whopping 40,000 BTU output, which runs for eight to 10 hours on high heat. Simply open the heater's bottom door to insert a propane tank, power it on, and sit back to let it warm up your backyard. The bright, contained flame from the propane doubles as an outdoor light.
Buy it: Amazon
8. Solo Stove Bonfire Pit; $345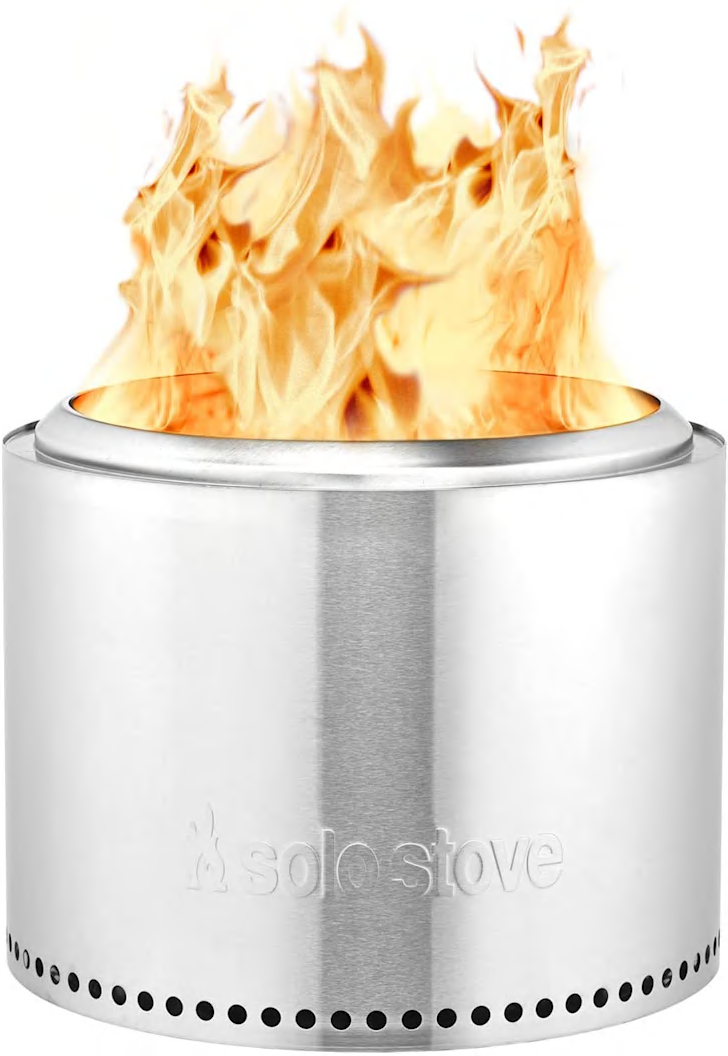 This one is a slight cheat since it's a bonfire pit and not a traditional outdoor heater, but the Solo Stove has a 4.7-star rating on Amazon for a reason. Everything about this portable fire pit is meticulously crafted to maximize airflow while it's lit, from its double-wall construction to its bottom air vents. These features all work together to help the logs burn more completely while emitting far less smoke than other pits. It's the best choice for anyone who wants both warmth and ambiance on their patio.
Buy it: Amazon
9. Dr. Infrared Garage Shop Heater; $119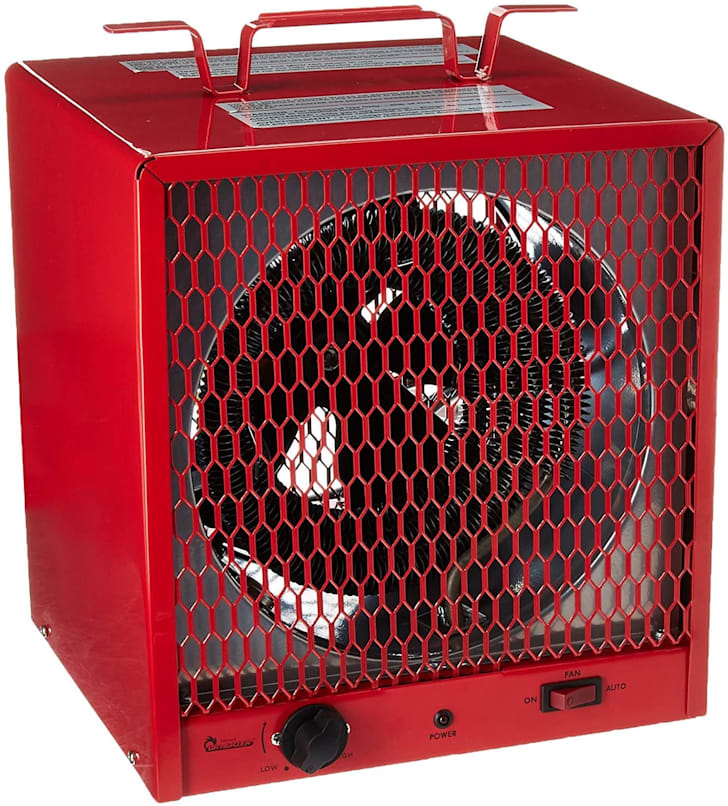 You'll be able to use your garage or basement workshop all season long with this durable heater from Dr. Infrared. It's unique in that it includes a built-in fan to keep warm air flowing—something that's especially handy if you need to work without wearing gloves. The fan is overlaid with heat and finger-protectant grills, keeping you safe while it's powered on.
Buy it: Amazon
10. Mr. Heater 540 Degree Tank Top; $86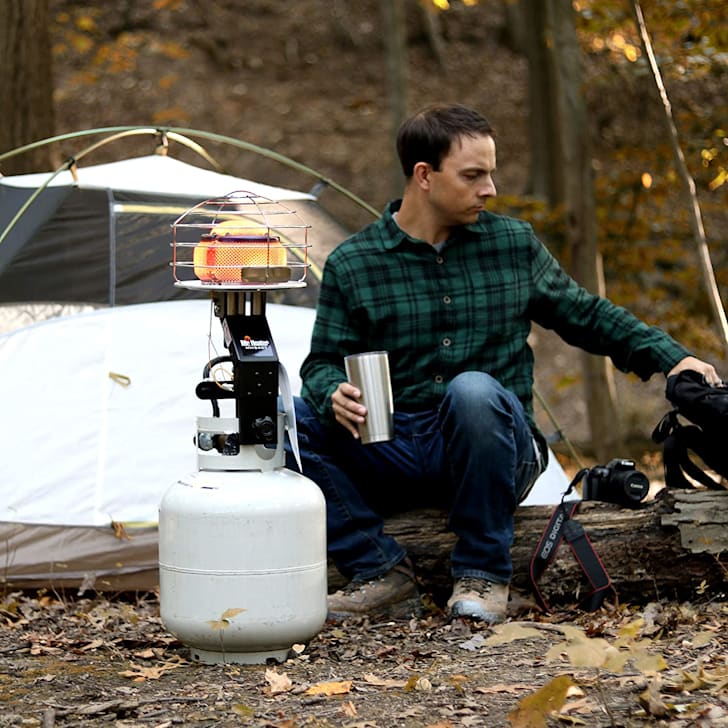 Mr. Heater's clever propane tank top automatically connects to its fuel source, saving you from having to bring any extra attachments with you on the road. With three heat settings that can get up to 45,000 BTU, the top can rotate 360 degrees to give you the perfect angle of heat you need to stay cozy. According to a reviewer, for a no-fuss outdoor heater, "This baby is super easy to light, comes fully assembled … and man, does it put out the heat."
Buy it: Amazon
Sign Up Today: Get exclusive deals, product news, reviews, and more with the Mental Floss Smart Shopping newsletter!