AllTrails Shows You the Best Biking and Hiking Trail Maps Around the World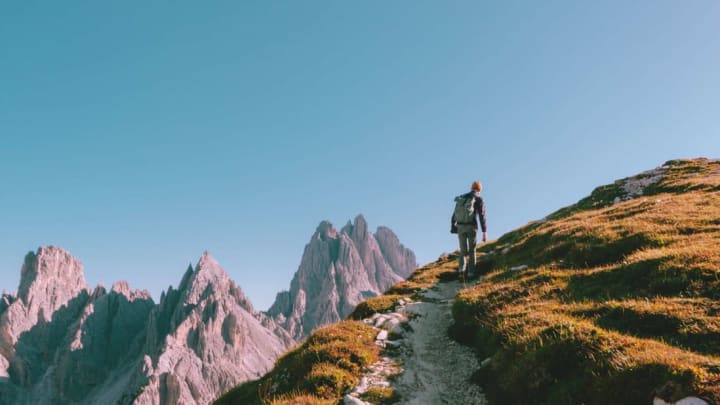 Andrey Danilovich/iStock via Getty Images / Andrey Danilovich/iStock via Getty Images
If you made it your New Year's resolution to spend more time outside, you may be wondering where to start. There are breathtaking natural areas all around you, but it can be hard to figure out which ones are open to the public and how to reach them. Fortunately, there's a maps app that makes exploring the great outdoors feel much less intimidating.
AllTrails is like Google Maps for people planning an adventure on foot or by bike. The desktop site and free mobile app feature more than 200,000 curated trail maps covering the United States and beyond. You can start by exploring your hometown to find scenic routes you may pass every day without knowing it. Even if you live in a city, AllTrails will suggest paths that traverse parks, gardens, and bridges in your immediate vicinity.
The tool is just as useful for researching trips farther from home. After picking the location you want to visit, you can search for trails by length, difficulty level, and elevation gain. There are also filters for finding accessible routes. If you want to bring your dog on a hike, or you need a trail that's wheelchair-friendly, you can search for options that suit your requirements.
AllTrails has experts verify its maps, but it invites users to share their input as well. Each trail in the database comes with user reviews and a star rating, so you know how well it ranks with other hikers.
Once you've planned out your trip, you can keep the app open on your journey so you don't get lost. The maps tool also functions as a fitness app, logging your activity statistics after each hike or bike ride.
The AllTrails app is available to download for free to Android and iOS devices. If you're overwhelmed by their offerings, reading about these legendary hiking trails can help you narrow down your choices.