These are America's 20 Best Places to Live in 2019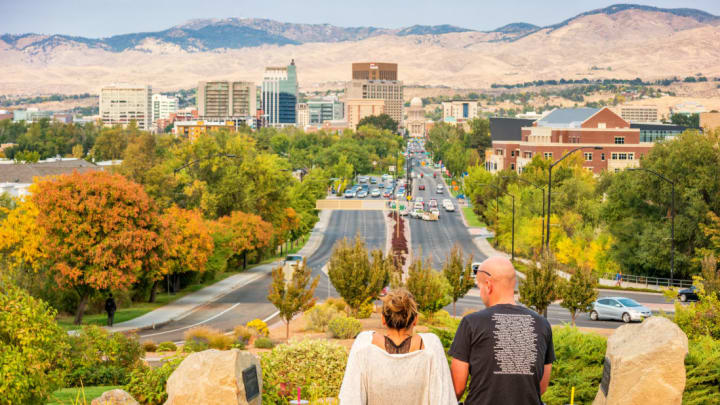 Downtown Boise, Idaho / iStock.com/benedek
The data is in, and Boise, Idaho is America's most livable city for 2019. At least according to Livability, a website that specializes in highlighting the appeal of small- to mid-sized cities in the U.S.
Of course, any ranking of the "most livable cities" in America is subject to debate, because the very concept of "livable" is highly subjective. That said, certain indicators of the quality of life in any given city can be measured—like median home values, job opportunities, and diversity—and Livability did just that while crafting its annual list of the Top 100 Best Places to Live for 2019.
Livability calculated its results by assigning a "LivScore" to cities based on more than 40 criteria across eight categories. These include amenities, demographics, education, economy, health care, housing, social and civic capital, and transportation and infrastructure. (Boise has previously been named among the safest cities in the U.S.)
Madison, Wisconsin placed third on Livability's 2019 list. / iStock.com/Sean Pavone
Economic concerns factored heavily into Livability's equation this year, after a poll of 1000 Millennials across the country revealed that affordability was the most important factor when deciding where to live. "So, for the first time ever, we instituted a cap on median home value," Livability explained in its report. "This year, no city on the Top 100 Best Places to Live list has a median home value above $250,000."
Unsurprisingly, no big cities made the top 20 (even though the population was capped at 1 million this year). Of the top 20 cities, populations range from roughly 55,000 (in Manhattan, Kansas) to 466,000 (in Omaha, Nebraska).
Check out the top 20 best cities below, and visit Livability's website to see the original report with the full ranking of 100 cities.
1. Boise, Idaho
2. Raleigh, North Carolina
3. Madison, Wisconsin
4. Iowa City, Iowa
5. Rochester, Minnesota
6. Columbia, Missouri
7. Sioux Falls, South Dakota
8. Pittsburgh, Pennsylvania
9. Lincoln, Nebraska
10. Greenville, South Carolina
11. Fargo, North Dakota
12. Tampa, Florida
13. Minneapolis, Minnesota
14. Asheville, North Carolina
15. Bismarck, North Dakota
16. Manhattan, Kansas
17. Orlando, Florida
18. Tempe, Arizona
19. Bloomington, Indiana
20. Omaha, Nebraska