15 Essentials to Pack for Any Picnic
Beyond a pristine picnicking spot—and someone to share it with—there's not much needed to enjoy dining al fresco. But if you're looking to have a perfectly prepared picnic without any common disasters like soggy sandwiches and spoiled potato salad, a little more preparation won't hurt. In honor of International Picnic Day on June 18, here are 15 things to always pack for a picnic.
1. Sunscreen
Lunching outdoors is a great opportunity to enjoy warm breezes and sunny views, but all that outside time can catch up with your skin. Make your picnic one to remember for the fun, not the sunburns, by packing sunscreen. While lunching under an umbrella or tree can reduce the impact of UV rays, skin damage is still possible in the shade.
2. Baby Wipes
Even if you're not toting kids to the park, baby wipes are a perfect picnic companion. While hand sanitizer also kills off bacteria, wet wipes can remove dirt and stains, cleaning up better before—and after—you chow down.
3. Bug Spray
A day in the park can help you meet new pesky friends: bugs! Reduce the chances of insect bites by taking along and liberally applying bug spray. Repellents with DEET, lemon eucalyptus oil and picaridin generally last longer than other sprays, and work best when applied after sunscreen. If you find sprays too imprecise, you can also get repellent lotion.
4. Blanket
It's easy to opt for picnic destinations that have chairs or tables provided, but on a beautiful day, seating might be limited. Don't forget to bring along a blanket for both seating and spreading your lunch fare. Make sure you have enough room for everyone—according to members of the Portland Picnic Society, 9 square feet of blanket space per person leaves optimum room to stretch out after a big meal. For smaller picnics, we like Matador's pocket blanket ($24), which is water resistant (no more wet butts!) and has pocket corners you can fill with rocks so it stays put on windy days.
5. Bottled Beverages
Making a large pitcher of sweet tea (or sangria) seems like an easy way to share drinks, but bottled beverages are a better option. Small bottled drinks eliminate the need for individual cups—one less thing to pack and wash later. If chilled, bottles act as extra icepacks to keep heat-sensitive foods cool, and unlike pitchers, are less likely to leak. Plus, resealable bottles can prevent spills for clumsy picnickers.
6. Bottle Opener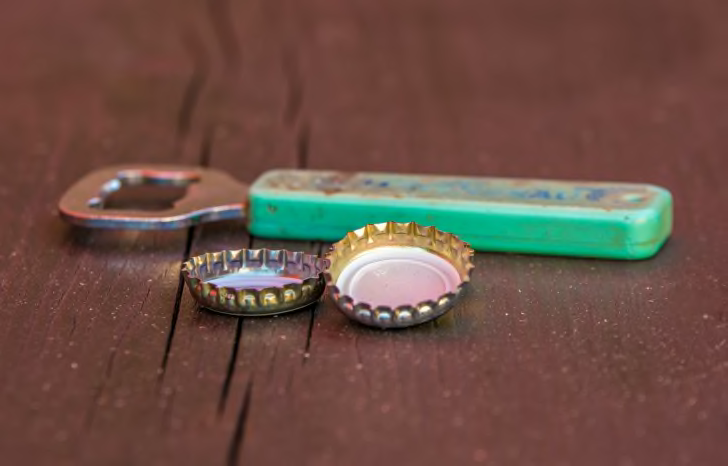 Keep from resorting to desperate measures by remembering to pack a bottle opener for those bottles with pry-off lids. The same goes for another picnic essential: the corkscrew.
7. Knife
A small knife can be one of the most versatile tools in a picnic basket, used to spread mayo or pry open a bottle of wine if you forget to pack a corkscrew. Plus, slicing fruit or cutting sandwiches at your picnic destination (instead of beforehand) can help keep foods fresh through sweltering heat or sun. Small blades that fold or come with sheaths are best for packing away in your basket; some cutlery manufacturers make knives with picnics and outdoor meals in mind.
8. First Aid Supplies
Whether your picnic includes a hike in the woods or just a day at the local park, a first aid kit is a must. Basic supplies like bandages, aspirin, and hydrocortisone creams can keep an eventful day fun instead of uncomfortable.
9. Mini Condiments and Seasonings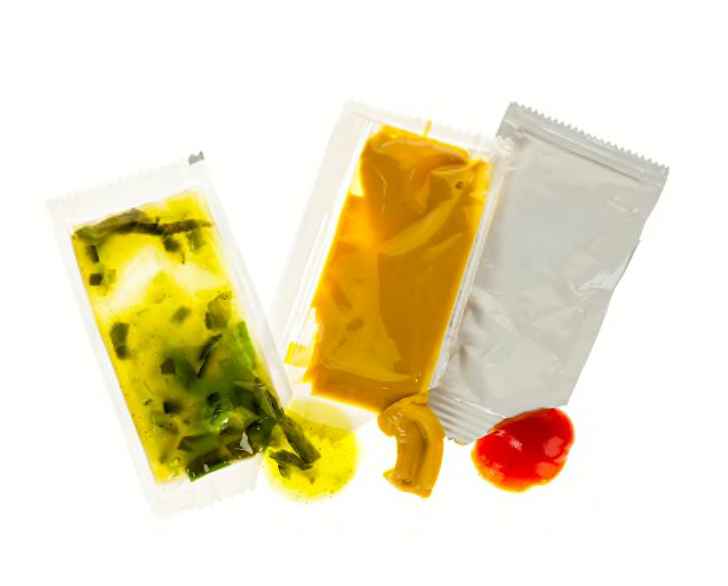 Instead of lugging the whole bottle of ketchup, snag small condiment packets from restaurants or gas stations to add to your basket. The smaller packets will save you from taking much bulkier shakers and bottles.
10. Kitchen Towel
While napkins or paper towels are easy to pack and dispose of, a sturdy kitchen towel offers more versatility. Towels can be used to cover foods from bugs, provide extra protection when wrapped around wine glasses or bottles, and can do a better job of sopping up spills than handfuls of paper napkins. If you're feeling fancy, kitchen towels can also be used to wrap up picnic snacks, creating an easy-to-use lunch sack that folds away when finished.
11. Trash Bag
You don't have to be a scout to follow the rule of leaving your picnic site "cleaner than you found it." Tuck a trash bag into your basket so that every piece of trash makes it to a trash can or home with you. Trash bags can also double as rain ponchos in case of unexpected summer storms, or if sliced open, can lay under your blanket to keep wet grass from seeping through.
12. Ice Packs
Mayonnaise-based foods like potato salad can spoil and delicate greens can wilt in the summer heat, so if chilled water bottles aren't enough to keep your cooler or picnic basket (or fancy leak-proof cooler backpack) cold, toss in a few frozen ice packs.
13. Extra Cutlery
Many picnic foods, like sandwiches and fruit, don't require any silverware, which is what makes them perfect for a day in the park. But common picnic salads, like potato or macaroni, can be difficult to serve and eat without a large spoon. Pack extra utensils just in case, or at least serving spoons for foods that can be scooped or dipped with chips.
14. Camera
Getting out on a picnic adventure is a memory for the scrapbook, so charge up your phone or bring your camera for an afternoon of photos. If you're looking to get nostalgic, grab an instant camera (we like the Polaroid Now, $100), which will allow you to print keepsakes on the fly. If you're sticking with your phone, consider packing a portable charger to make sure you never run out of juice.
15. Something to Do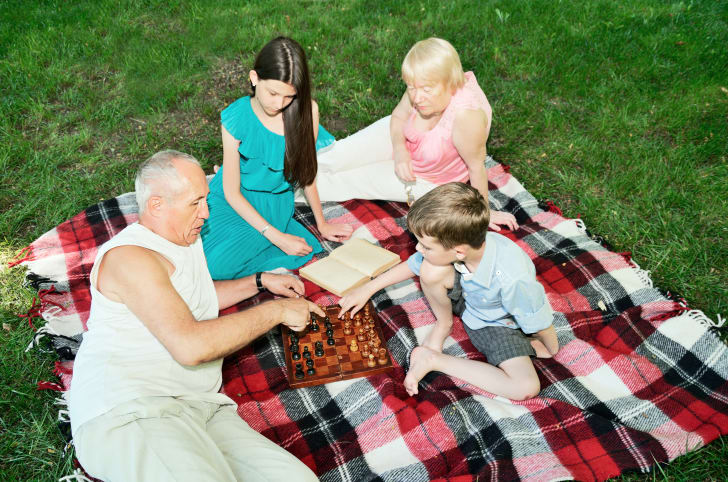 While picnics are often focused on food, half the fun is enjoying the outdoors. Kites, Frisbees and balls are common picnic toys, but you don't have to move around just because it's traditional. Spend time reading or drawing for a leisurely and relaxing experience—after all, isn't that the point of an afternoon picnic?
A version of this story ran in 2016; it has been updated for 2021.